Our Designers
Samantha Crosse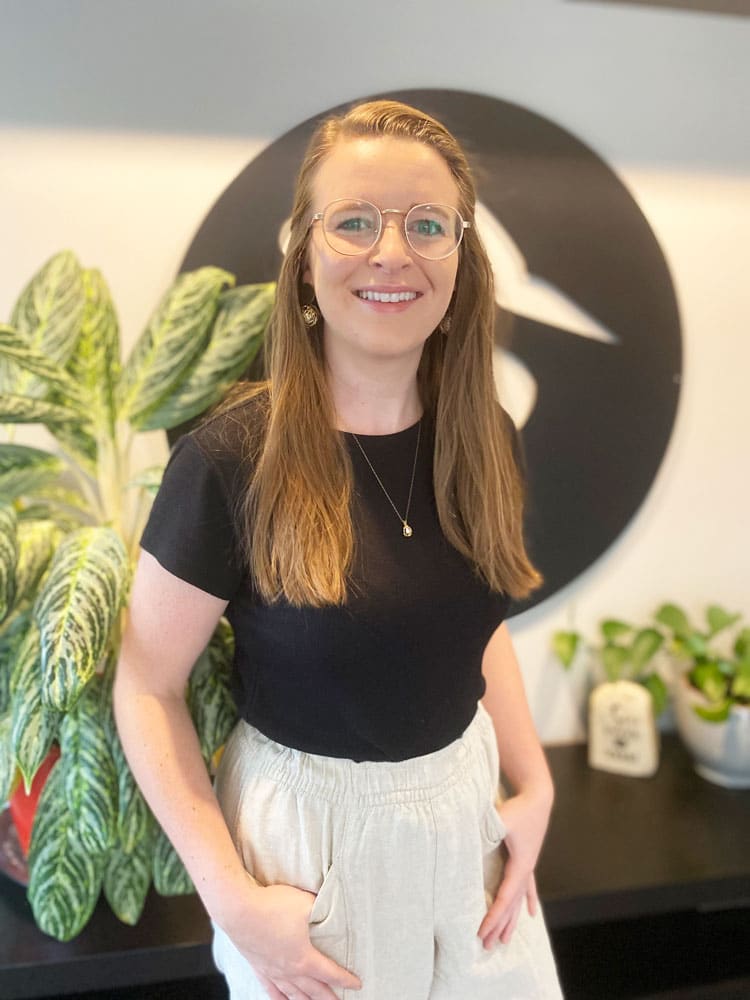 Samantha's experience is varied, working in both commercial and residential design since getting her bachelor's degree in Interior Design from the University of Minnesota School of Design.
She enjoys working with clients to understand their goals and the unique challenges of their homes. Her love for design comes from creating ideal spaces for homeowners that elevate their quality of life and showcase the materials chosen to complement their taste. Exploring a wide range of project types and working with a variety of design styles makes what she does exciting!
When she is not designing for clients, or dreaming up her own home remodel, Samantha enjoys spending her time caring for her plants, reading, and going on adventures with her husband. She thrives in the warm summer, and you'll likely find her out on a paddle board or taking a walk around the lake. Despite growing up in the snowy Northwoods, she prefers to hide from the cold near a fireplace!