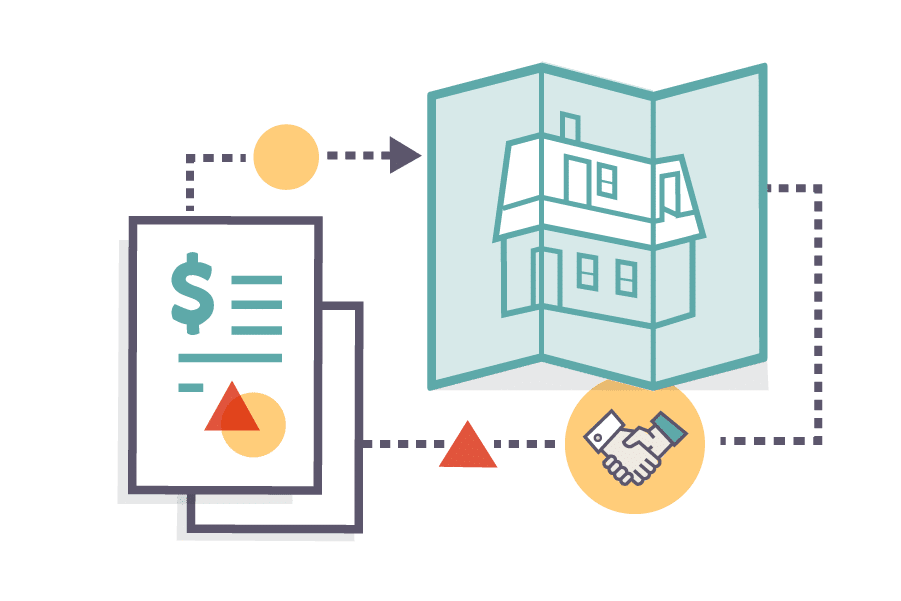 What Will It Cost To Remodel My Attic?
In the Twin Cities area, there's no shortage of homes with unfinished or partially finished attics. So there's no surprise that in the past 20 years at White Crane, we've remodeled a wide range of these spaces. Typically, when someone is interested in remodeling their attic, they're hoping for adding a primary suite, another bedroom, and in most cases, adding a bathroom. But there are so many options for what you can create in a redesigned attic.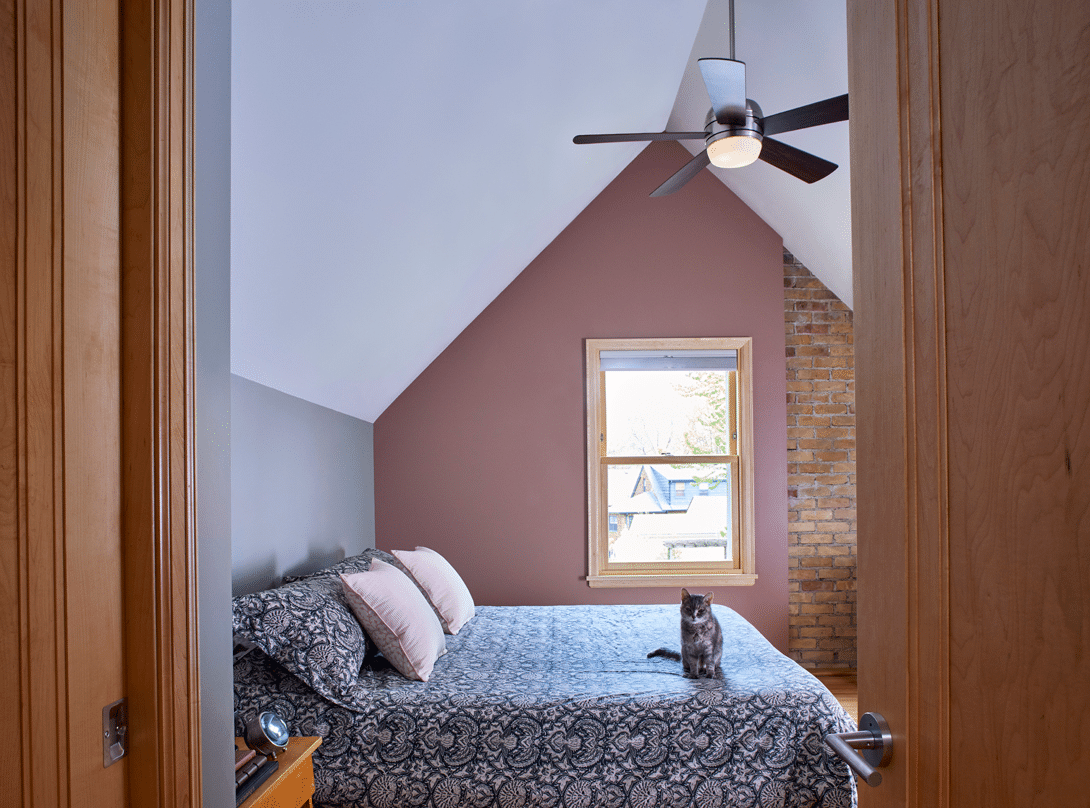 What drives the cost of an attic remodel?
Like all remodeling projects, there isn't a one price fits all solution for transforming your attic. However, to give you an idea of what you might expect to budget for this type of project, we took a look at the average cost of the three most common attic or story-and-a-half remodels, along with some rationale behind these numbers.
While we've remodeled attics above and below the following range, an attic remodel in the Twin Cities usually costs between $150,000 – $220,000, depending on the project scope. The biggest price differentiator is usually whether or not a bathroom is included in the scope. Although major structural or mechanical work can also significantly impact expenses. Either way, one of our designers will work with you, staying engaged throughout the entire process, ensuring your new attic fits your lifestyle and vision.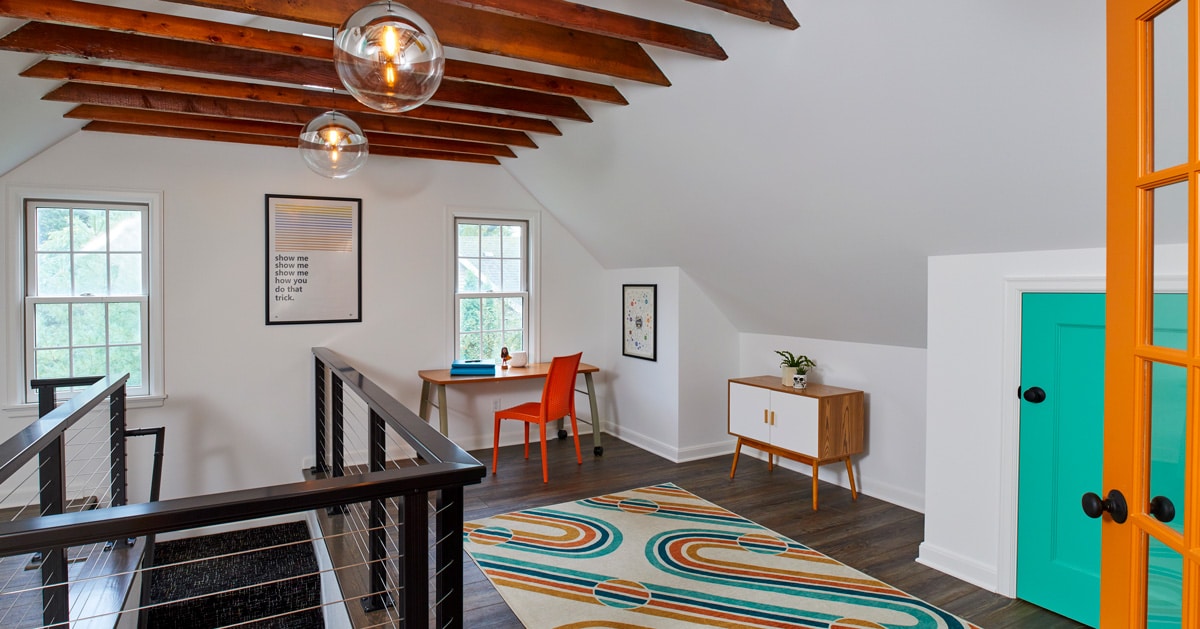 Attic remodel without a bathroom
For an attic remodel without a bathroom, the budget will typically be on the lower end of that range. While this isn't a complete list, these are the high-level things involved in a remodel of this scope:
Design, plans, and project management
All required permits and inspections
Site prep, cleanup, and waste removal
Demo all interior walls down to the studs
New framing
Electrical rough-in, upgrade electrical to code, including all circuits and switches
Drywall
Some HVAC upgrades to bring heating and air conditioning to the new space
New windows
Spray foam insulation
Light fixtures
New doors
Flooring
Millwork & finish carpentry
Painting walls and enameling millwork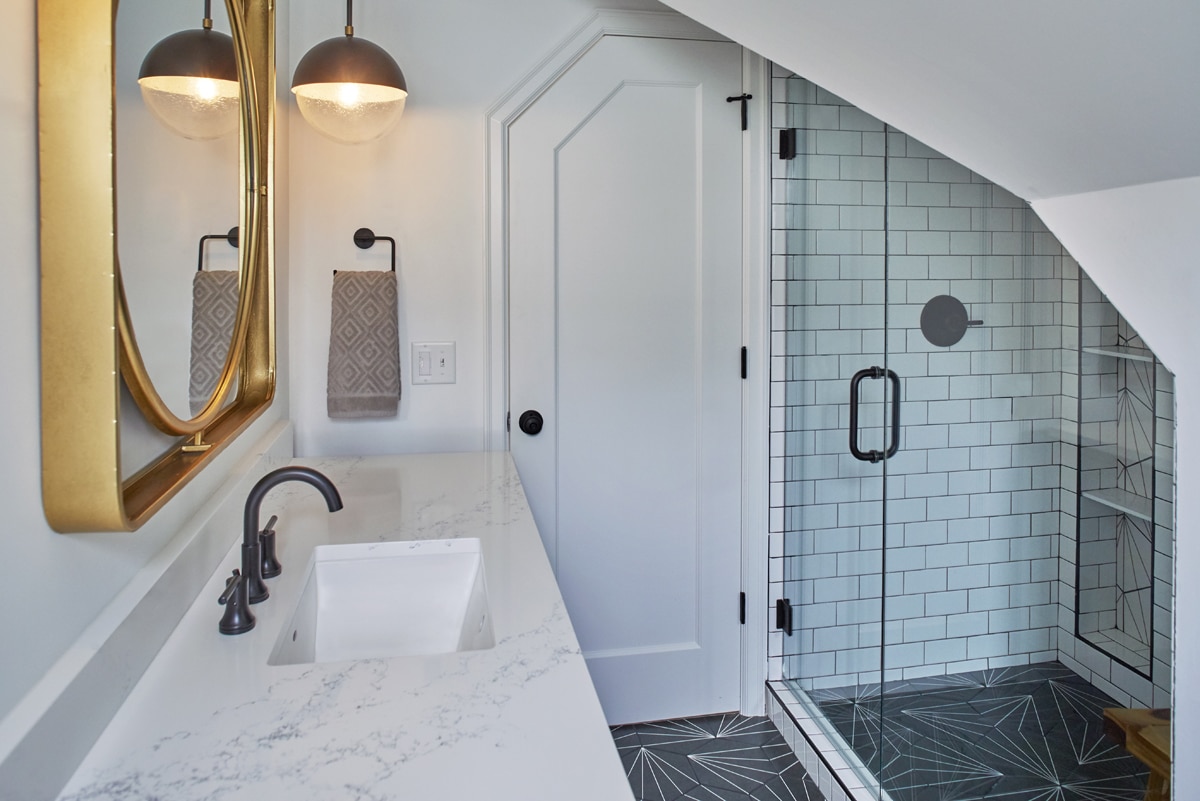 Adding a bath to your attic remodel
To add a bathroom into the space, you should plan on an additional $30,000-$40,000. This will include additional work and materials including:
Adding new supplies and returns for the new spaces
Plumbing rough-in for a toilet, sink, faucet, shower drain, & shower faucet
Ventilation (exhaust fan)
HVAC and electrical
Tile (or other) flooring
Adding doors & millwork
Fixtures including faucets, tub, sinks, towel bars, etc.
Bathroom cabinetry, hardware, & countertops.
Dormers add light and space to your attic
You might be considering adding a dormer to your home. Dormers add exterior architectural interest to your roof and add natural light and space to your attic's interior. Adding dormers to your remodeled attic will typically add another $30,000-$50,000. In addition to the structural changes to the exterior, we'll have some extras like:
Siding to match the home
Shingles and gutters
Additional windows with interior & exterior trim
Additional flooring
The cost of an attic remodel can vary depending on several factors. At White Crane, one of our designers work closely with you to ensure you're not over (or under) designing your new attic. If you'd like a professional opinion on how an attic remodel could enhance your home, we'd be happy to take a look at your space. Contact us for a complimentary in-person or virtual consultation.
Looking for more on the remodeling process? Follow along as we remodel this Minneapolis Attic!
Wondering how you will pay for your remodel? Take a look at our article "3 Ways to Pay For Your Remodel?" to learn about options for financing your remodeling project.