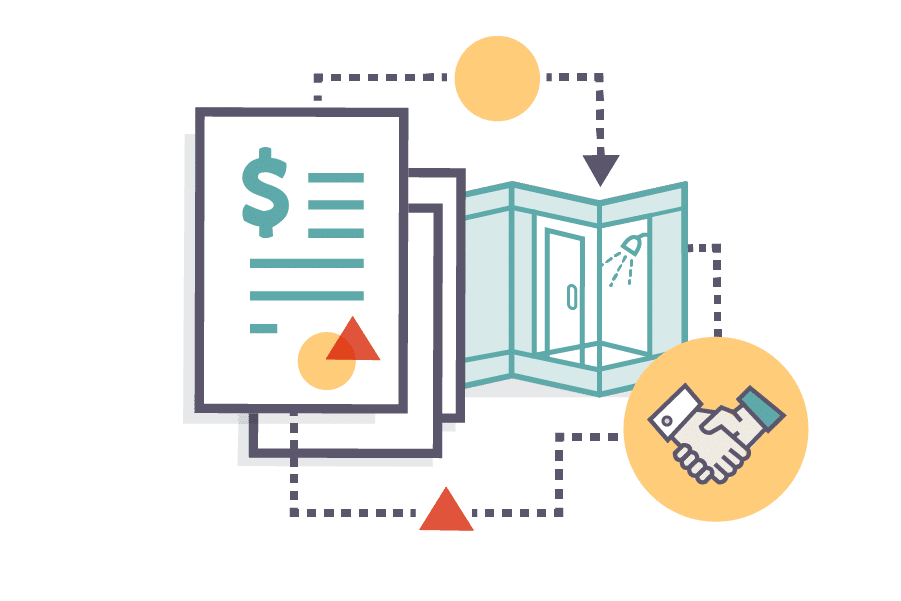 What Will It Cost To Remodel My Bathroom?
A new or remodeled bathroom is often part of our projects at White Crane. This could include remodeling or adding a powder room during a kitchen renovation, adding a bath to a lower level when finishing a basement, or creating a new master bathroom in an owner's suite remodel or addition.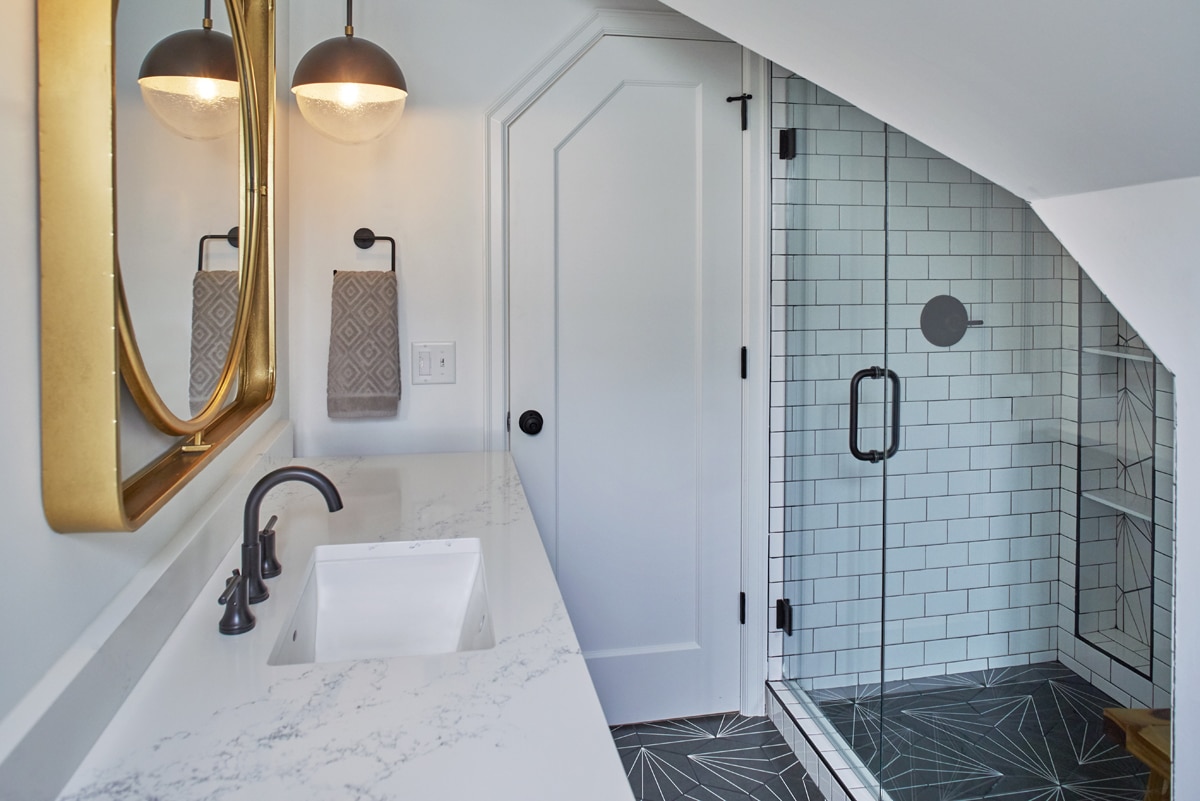 According to the 2023 Cost vs. Value Report, a bathroom remodel in Minneapolis with moderate to upscale finishes by a professional remodeler costs on average $26,181 – $80,013. While we rarely remodel a bathroom as a standalone project, these budget ranges are in line with what we see in many bathroom remodels. When you get into creating a master bath as part of an owner's suite, the top end can go beyond $80,013.
There's typically "behind the scenes" work that needs to be considered, and though this work is not usually highlighted in remodeling, it does contribute to the total cost. For example, when expanding a bathroom, significant expenses come from moving walls, gutting the room down to the studs and sub-flooring, and bringing the structure, insulation, electrical, and plumbing up to current building code requirements.
Homeowners can bring costs down by choosing finishes carefully; there are a multitude of products available that are both beautiful and cost-sensitive. These products can be found in flooring, tile, cabinet details, plumbing & light fixtures. You can also save money in your remodeling budget by taking on the wall and ceiling painting yourself. However, all other trade work should be done by professionals with advanced skill sets to get the job done right.
Here is where not to skimp: quality counts both in products and execution. If you are going to make the investment, make it count! How would remodeling a bathroom impact your life? At White Crane, our designers work closely with you to ensure you're not over (or under) designing your project to work with your lifestyle, and they also stay engaged with you throughout the entire remodeling process to make sure your expectations are met. At White Crane we call this "Harmony by Design".  Contact us for a free consultation.
Wondering how you will pay for your remodel? Take a look at our article "3 Ways To Finance Your Remodel" to learn about options for financing your remodeling project.