St. Paul Lake Phalen Whole House Remodel
Could a series of remodels help these St. Paul homeowners fall back in love with their home?
Spending decades in their home, the owners of this Lake Phalen property were ready for a few changes, wondering if the 1920s house was still right for them. Eventually, they would come to White Crane for a series of projects that they hoped would help them fall back in love with the St. Paul area house.
The Sunroom Addition
This 1920s Lake Phalen home lacked space for the owners to enjoy their incredible view! Using the lot's irregular shape, a Sunroom Addition was positioned to take advantage of lake views on three sides. Bumping out the Foyer, reusing the home's original door, and adding custom cabinetry created a welcoming entry to accommodate large gatherings.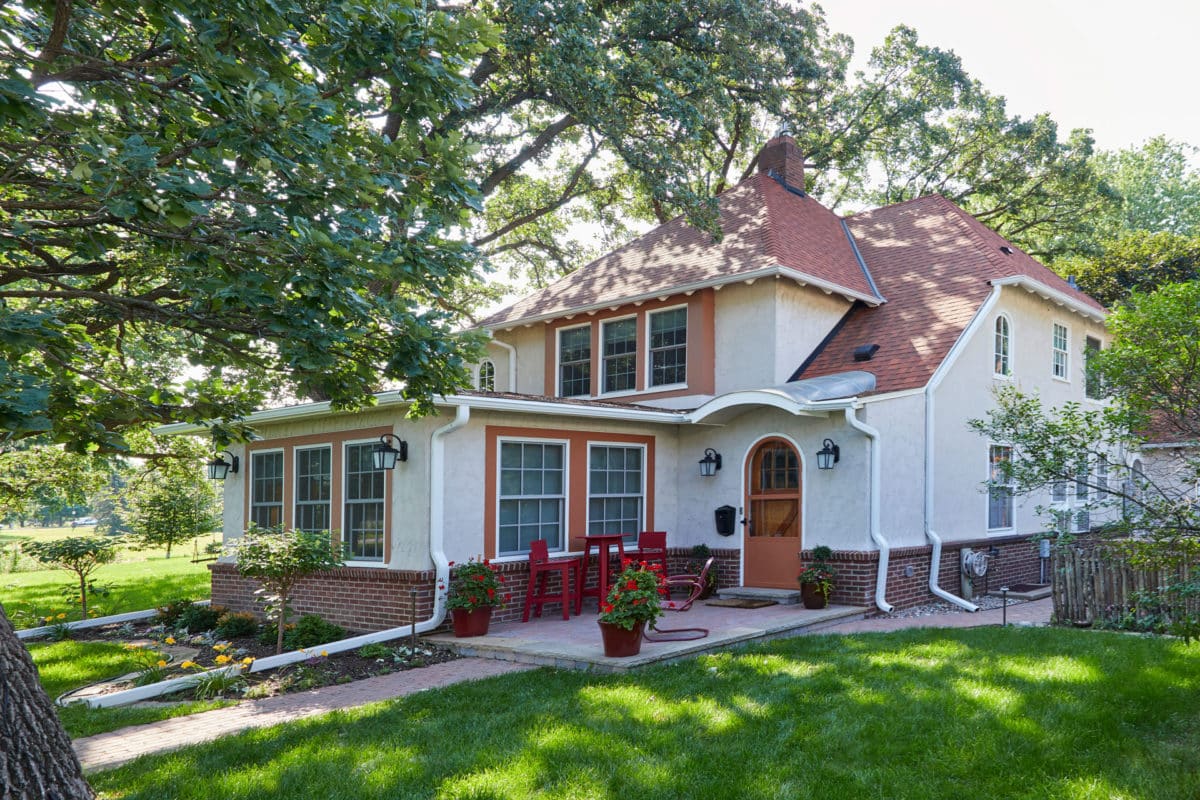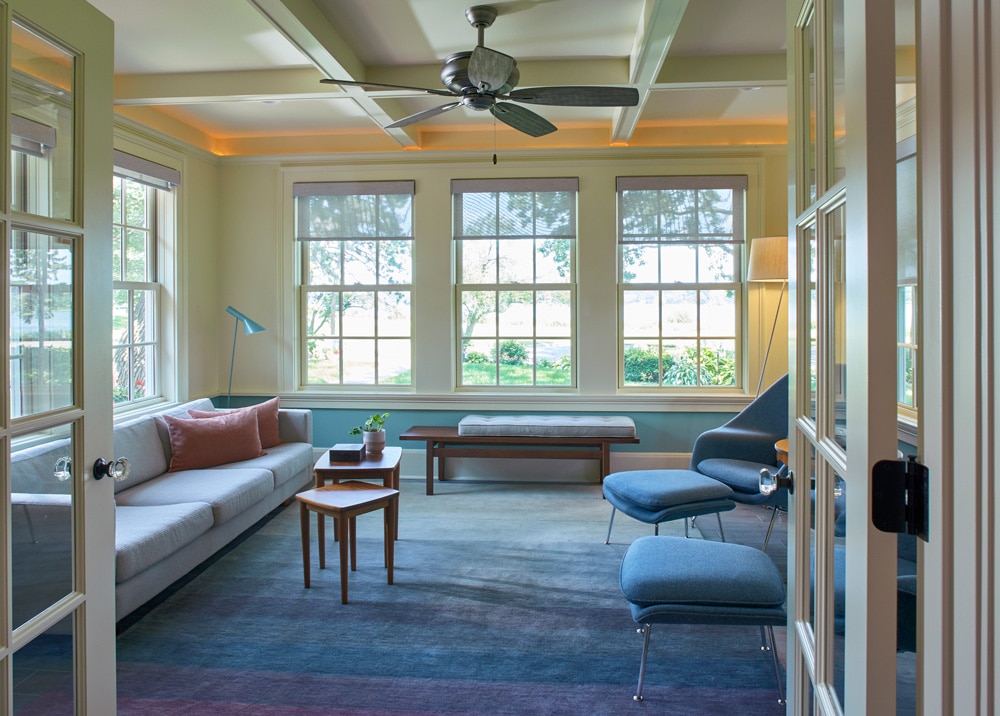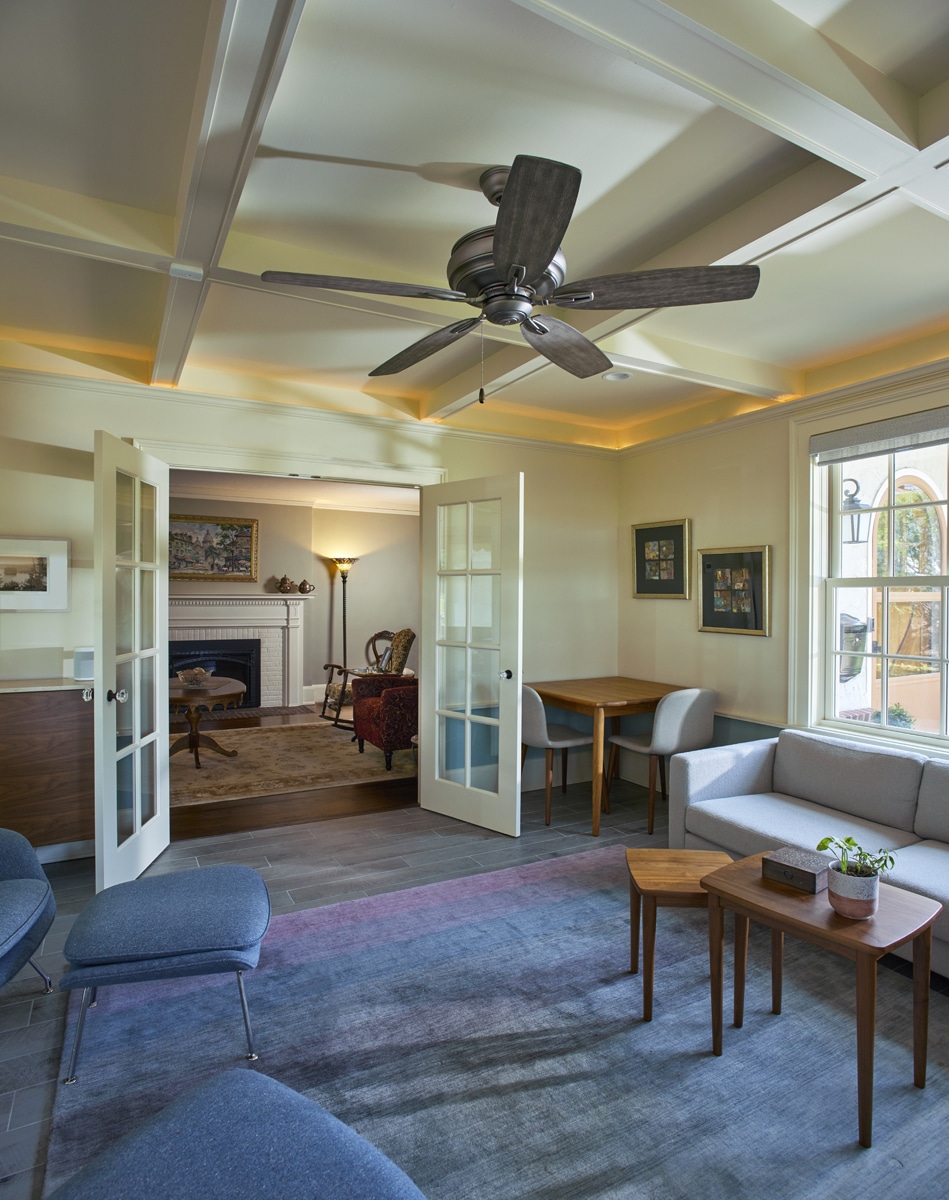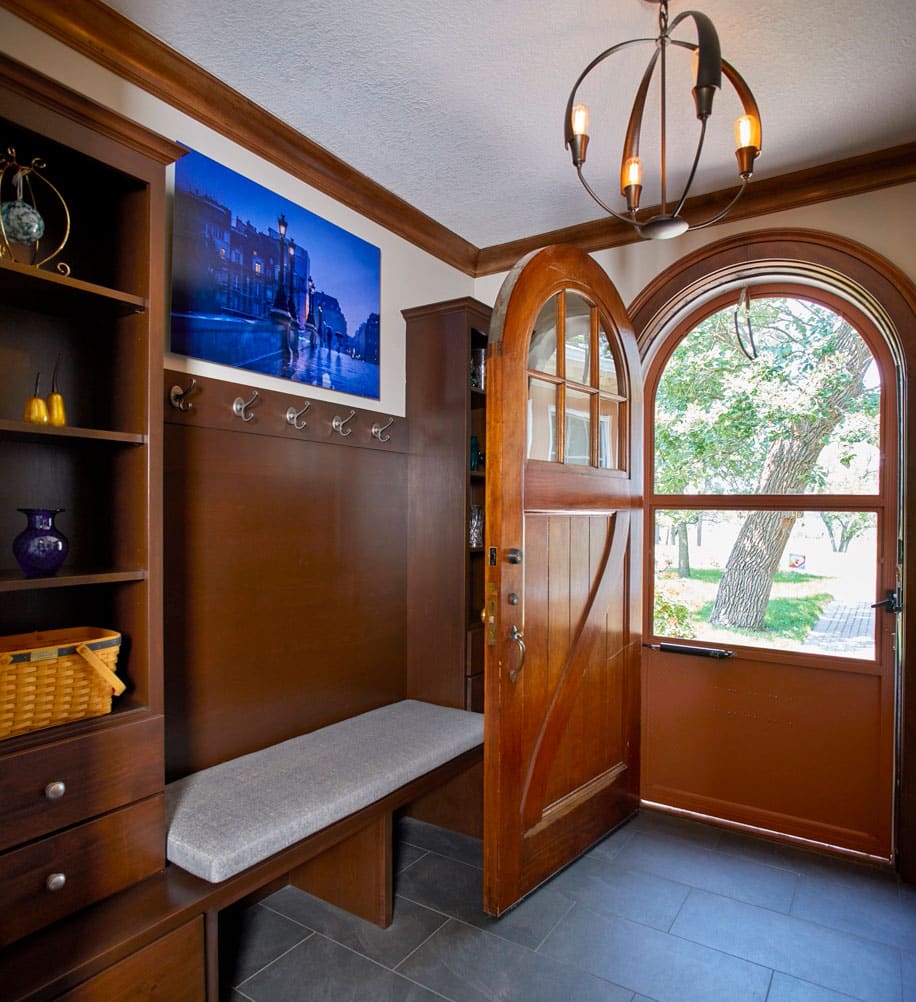 The Primary Bedroom Suite
The original architecture did include a primary suite – bedroom, dressing room, and study – but no en suite bath. By moving the dressing room to the study's location and taking a few feet from the spacious bedroom, we were able to reconfigure the original dressing room into a new luxurious en suite bathroom. A custom door made to match the home's existing style allows for an old door (to the new bathroom) to be placed on the same wall as a new door (to the bonus closet) without any visible difference.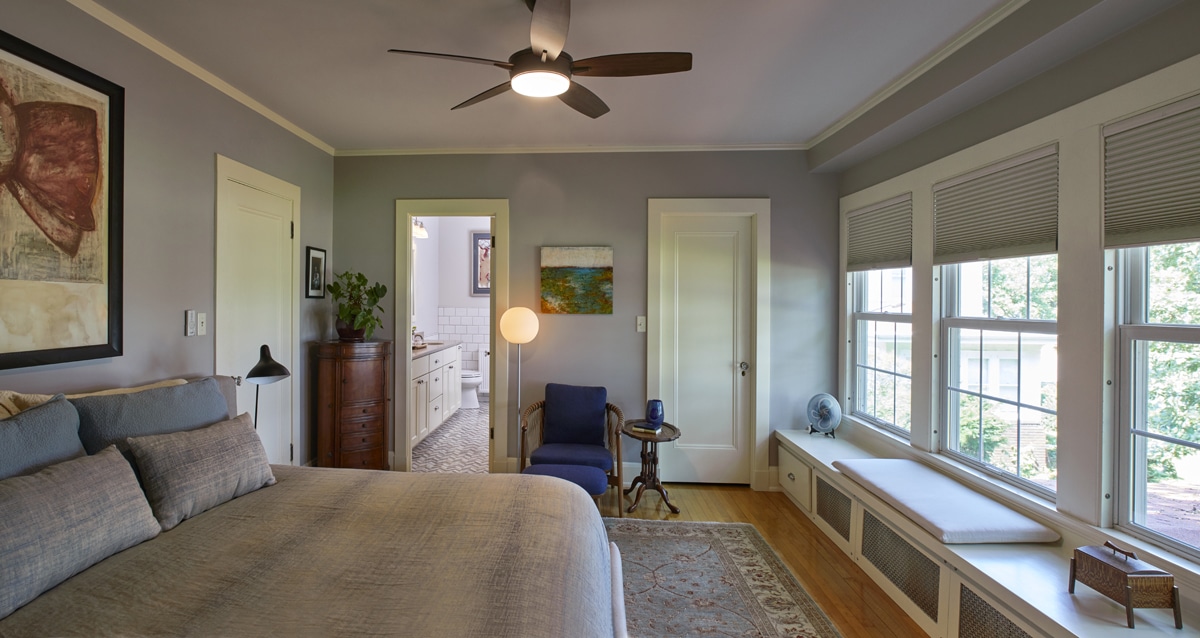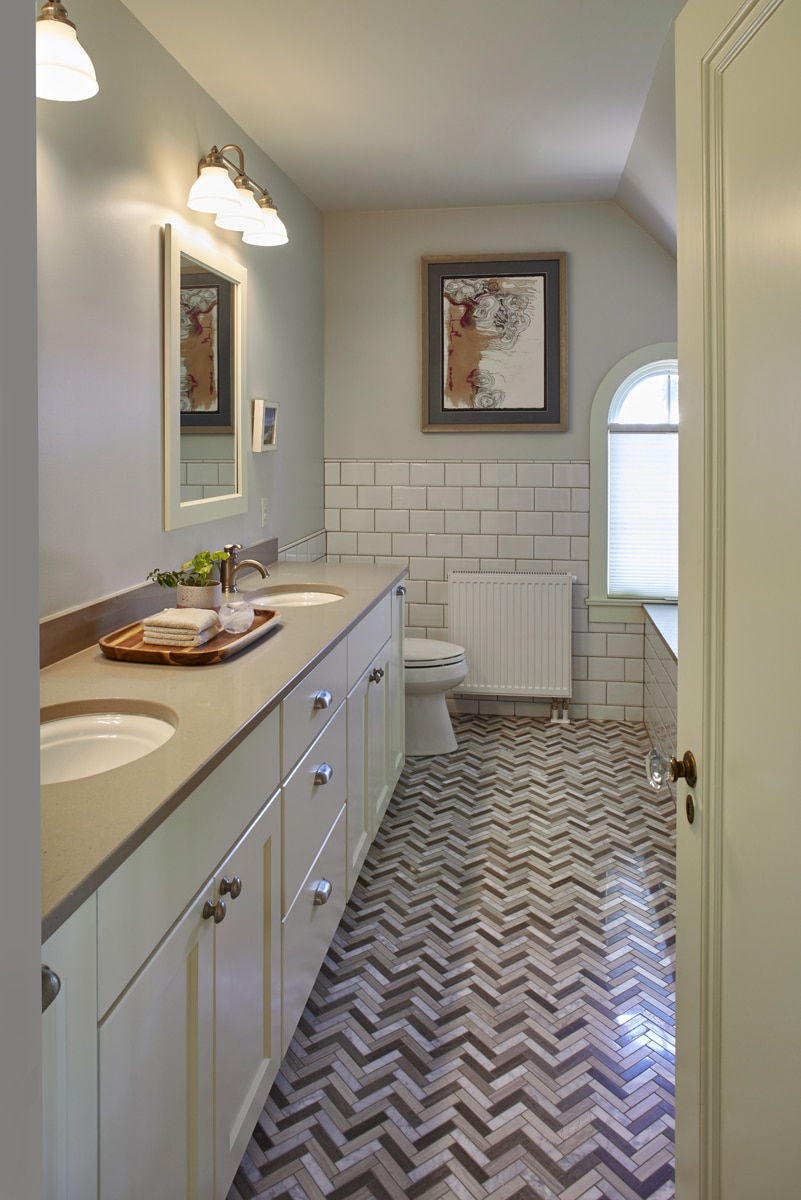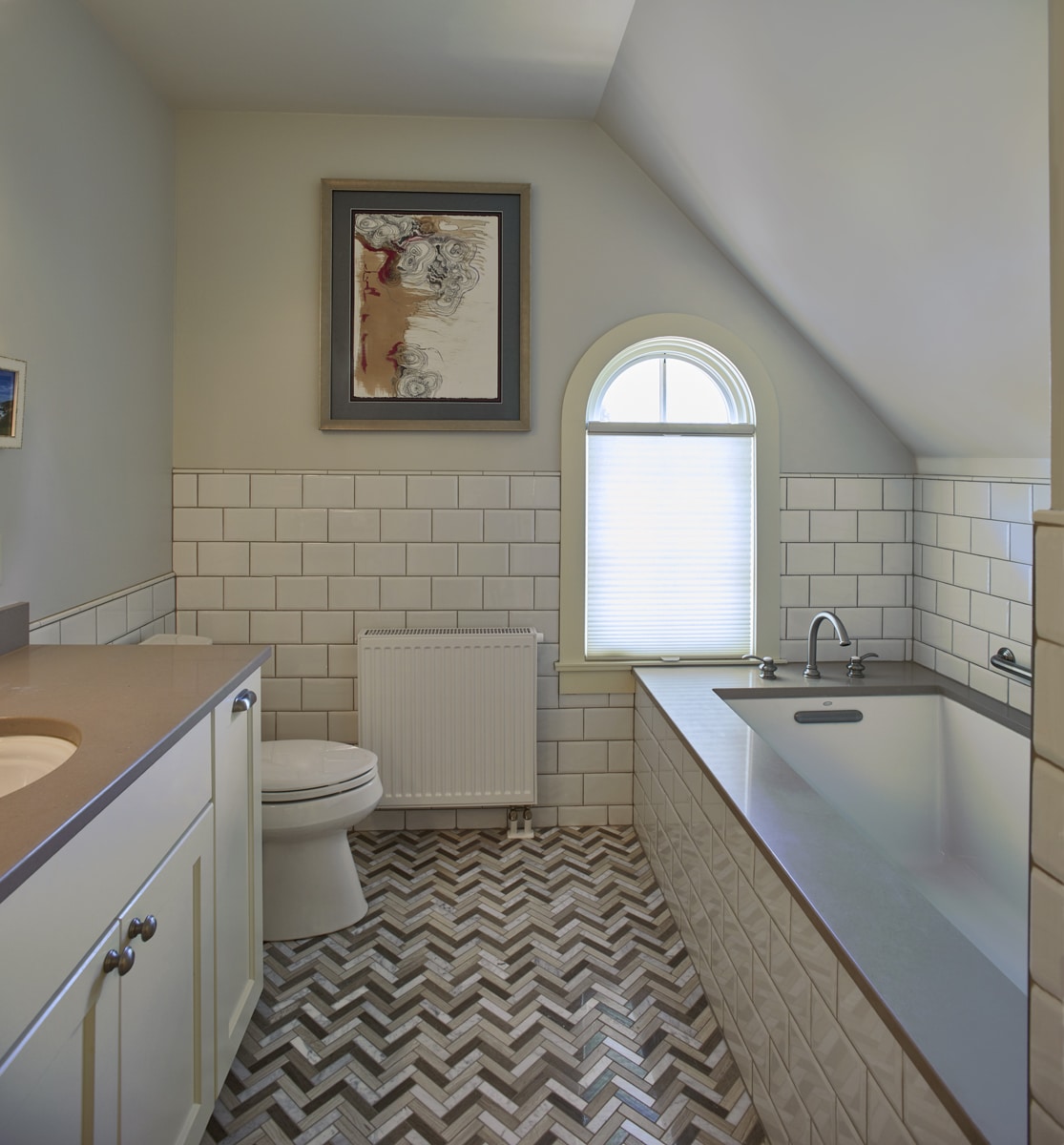 The Attic Remodel
In another remodel of this Lake Phalen home, designers worked to create a cozy retreat with a sitting area, home office nook, and powder room. The Attic's original wood beams were incorporated into the final design, preserving the character of the space. The artisan-built chimney lends whimsy to the lofty space. Blown glass pendant light fixtures create a vintage-modern feeling to the Attic, while LED lighting illuminates the stairs. A pedestal sink and patterned tile on the powder room floor continue the vintage-inspired design.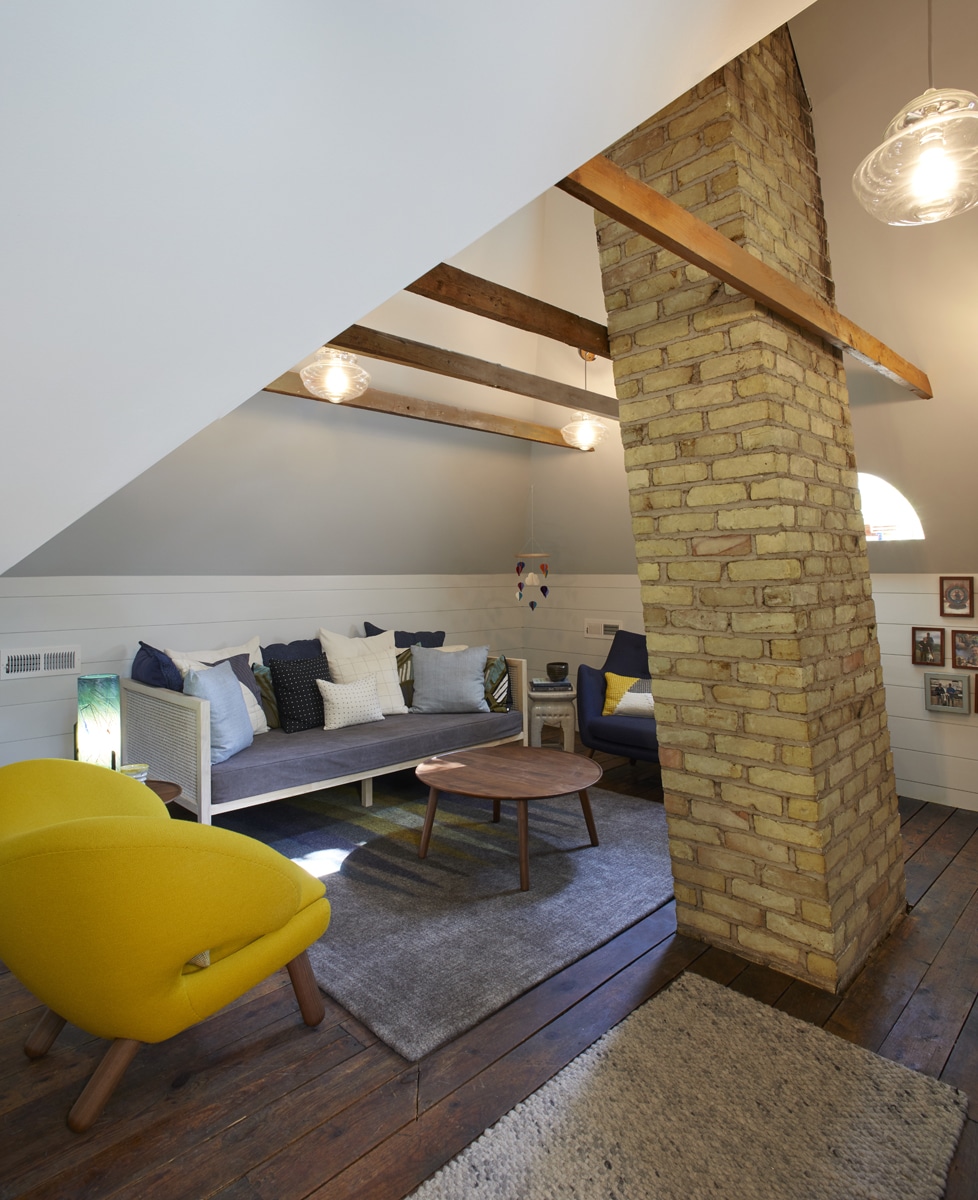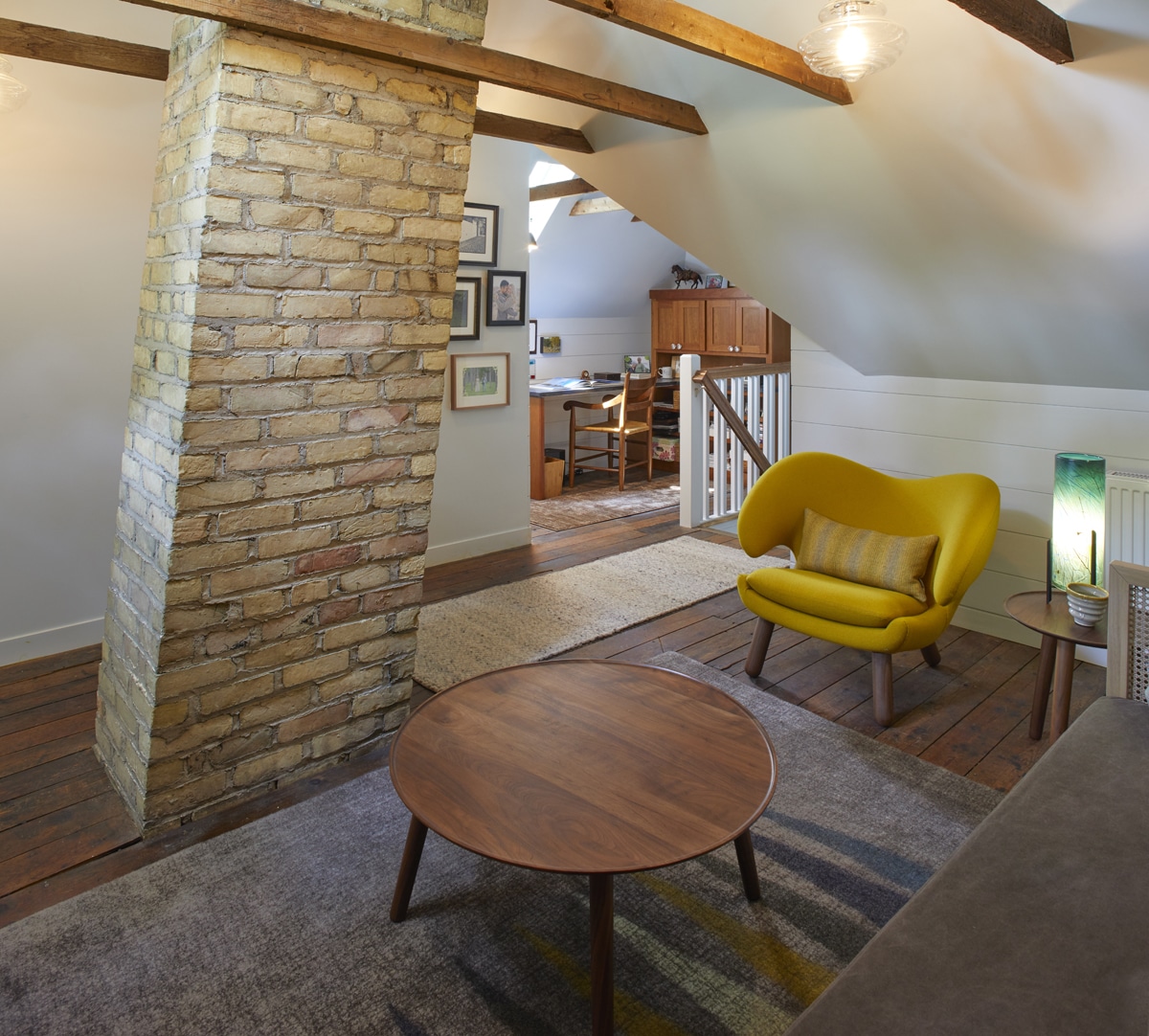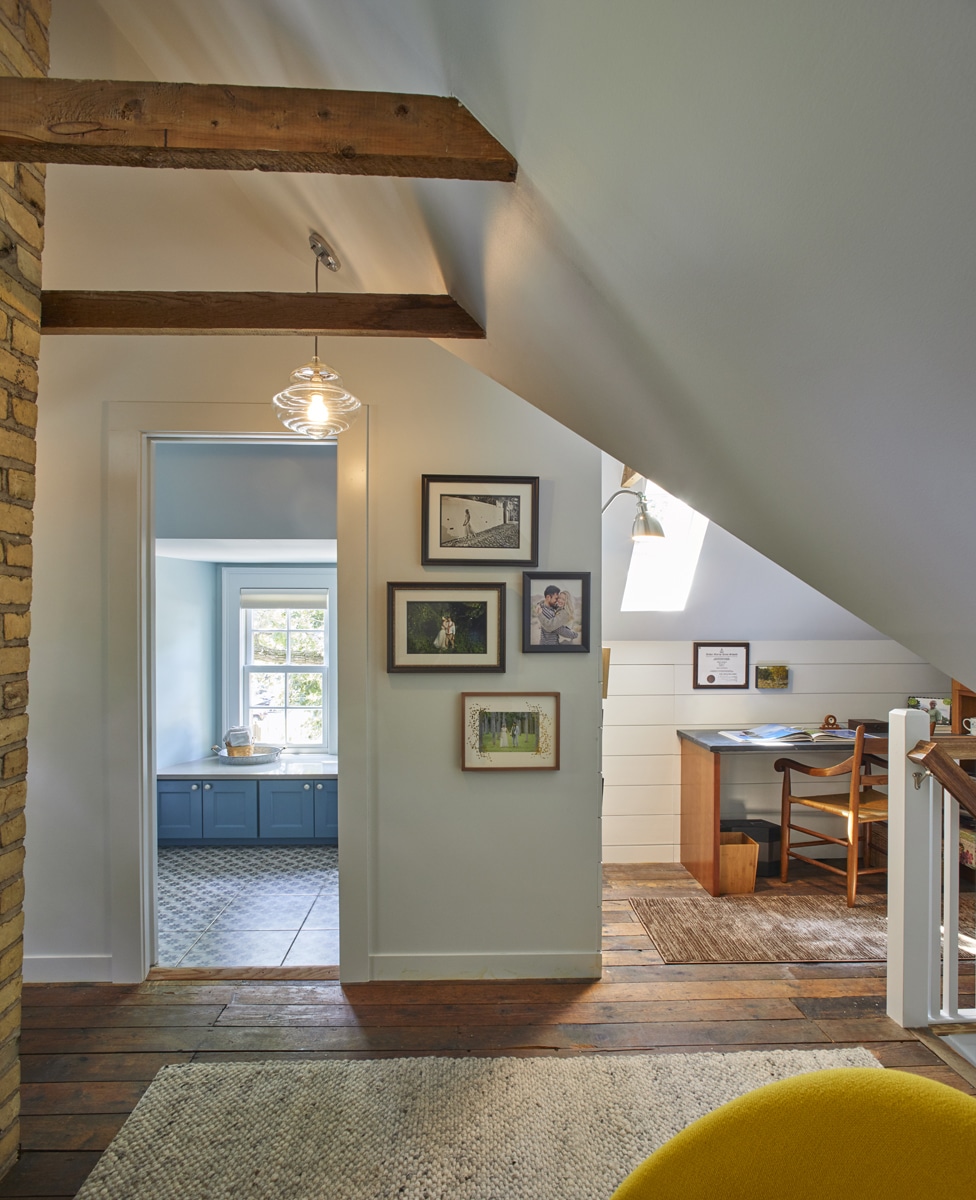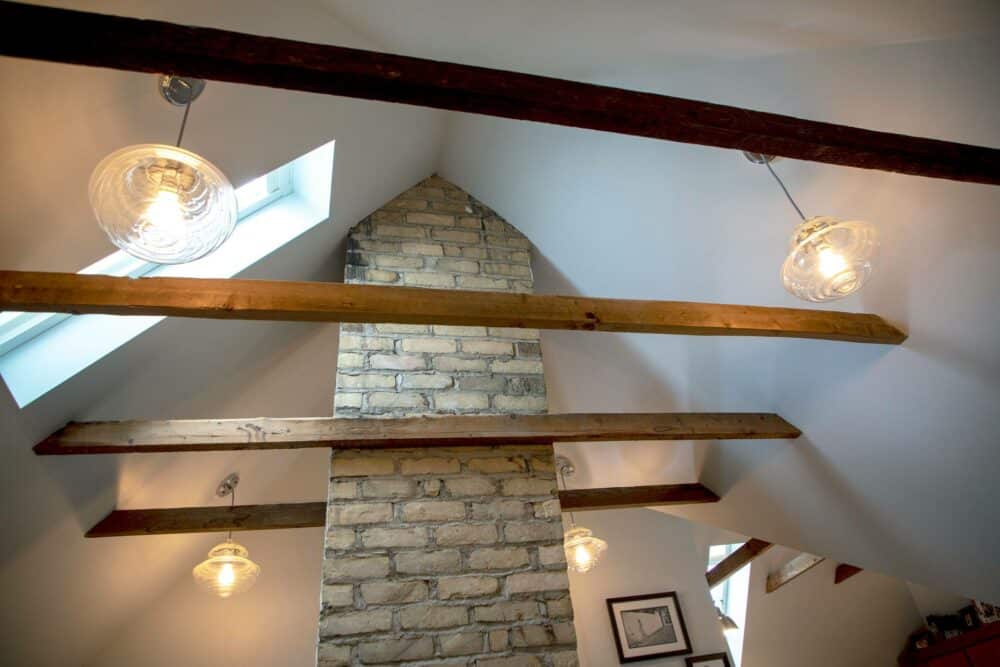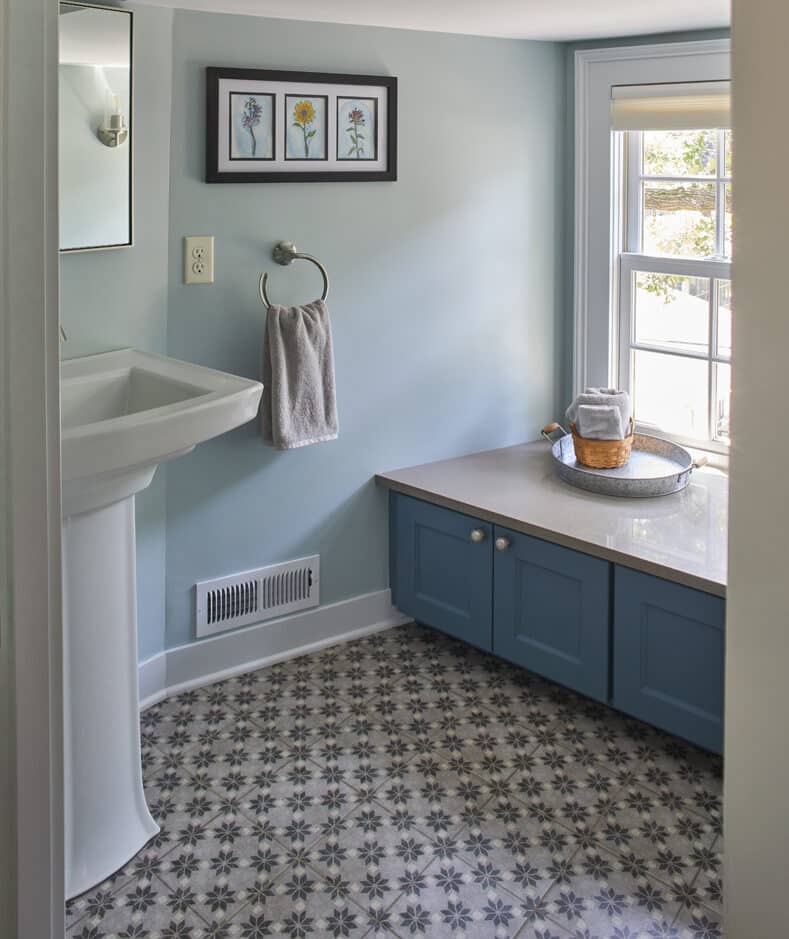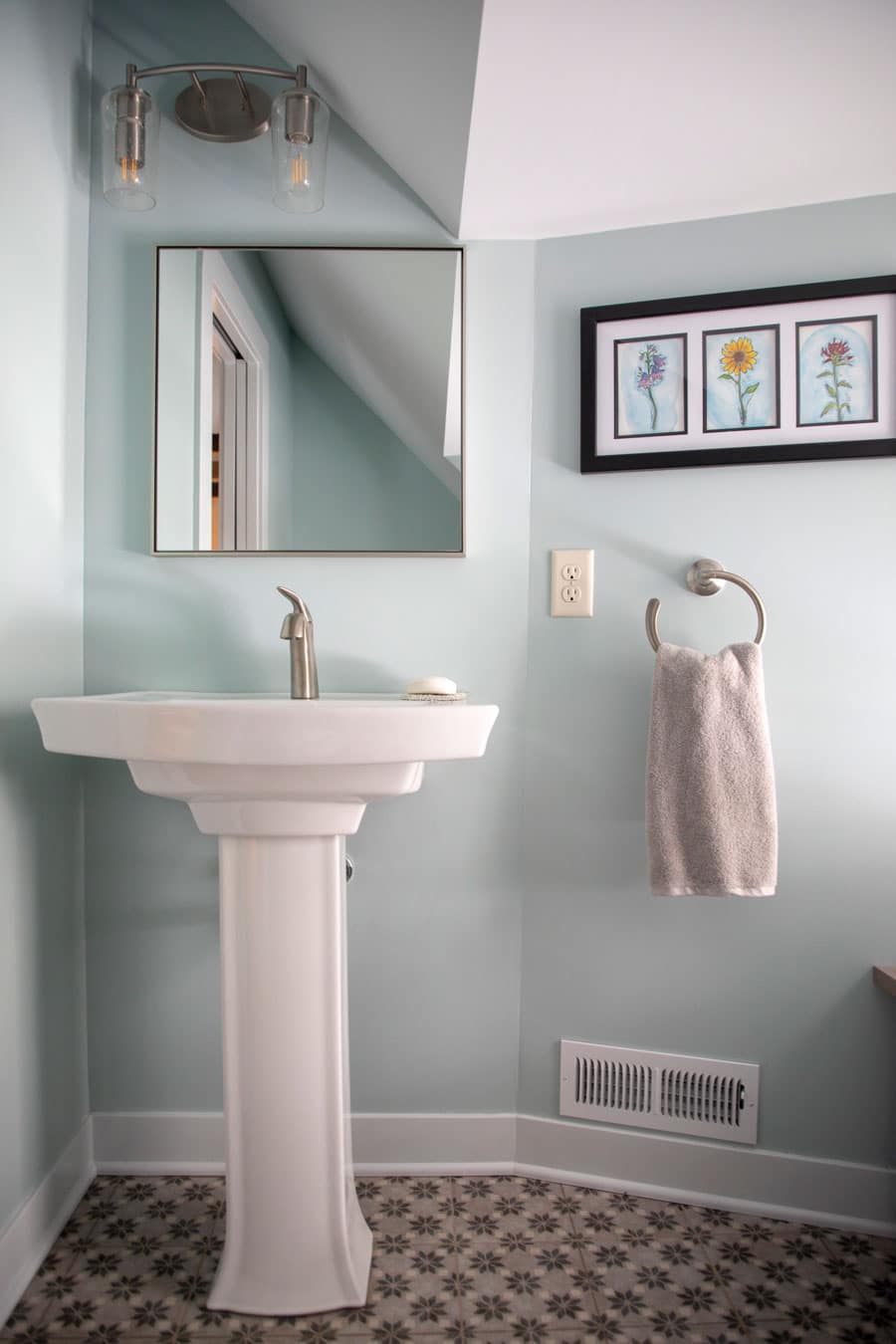 Want to learn more about
this type of project?
We're here to help! Check out our planning resources below, or reach out to us here.