Minneapolis Foursquare Attic Remodel
Minneapolis Foursquare Attic Remodel
Our clients, parents with a busy family, wanted to transform their unfinished Attic into a Master Suite with a Bath and dedicated Office space. Creating a separate space for the adults in the Attic would also give the kids their own space on the floor below.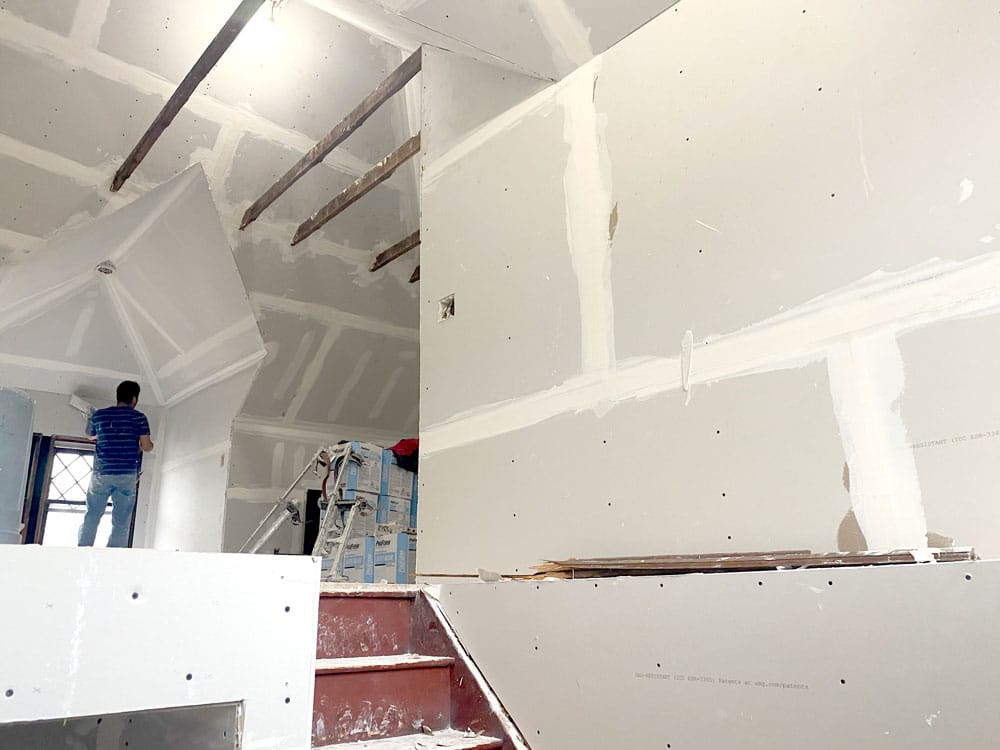 Creating Walls in This Minneapolis Attic Remodel
Installing drywall in this unfinished Attic creates the walls and ceiling for the new living space that includes a Master Suite with a full Bath, sitting area, home office space, and concealed built-in storage. The new doorways will be drywalled to accommodate casing (wood trim). When remodeling a home, we always consider the existing architecture to create a beautiful and functional design. This Attic has four dormers that, when drywalled, will create dramatic angles and architectural interest. Once the walls are installed, taped, mudded, sanded, and primed, we'll move on to trim carpentry and painting.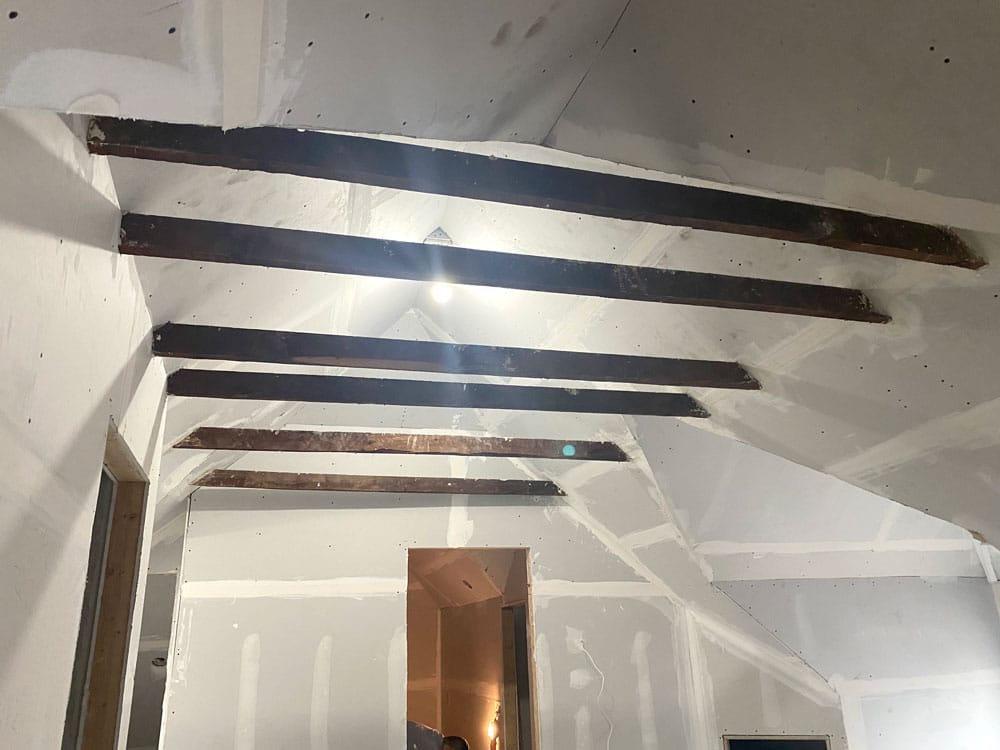 We work around the Attics existing beams, leaving them exposed to retain the home's character and create a vaulted ceiling.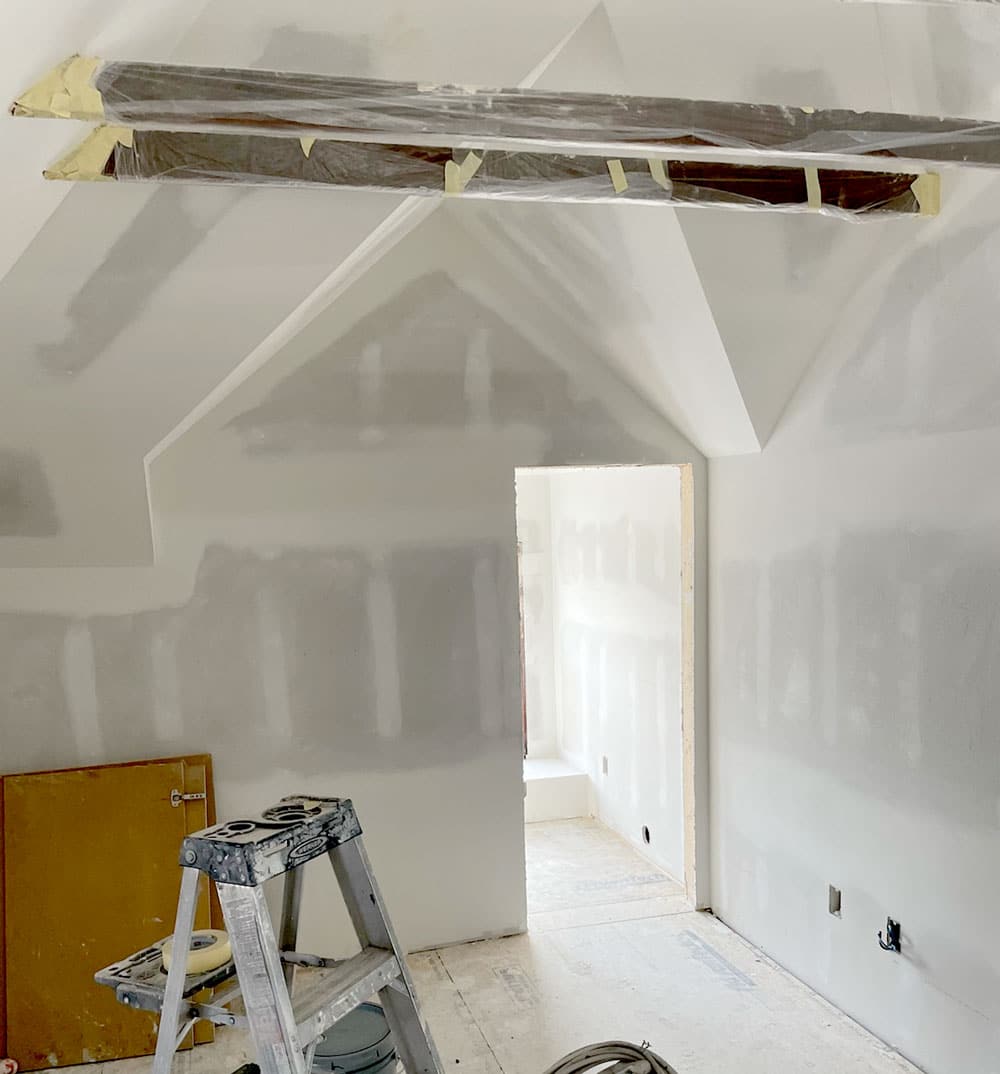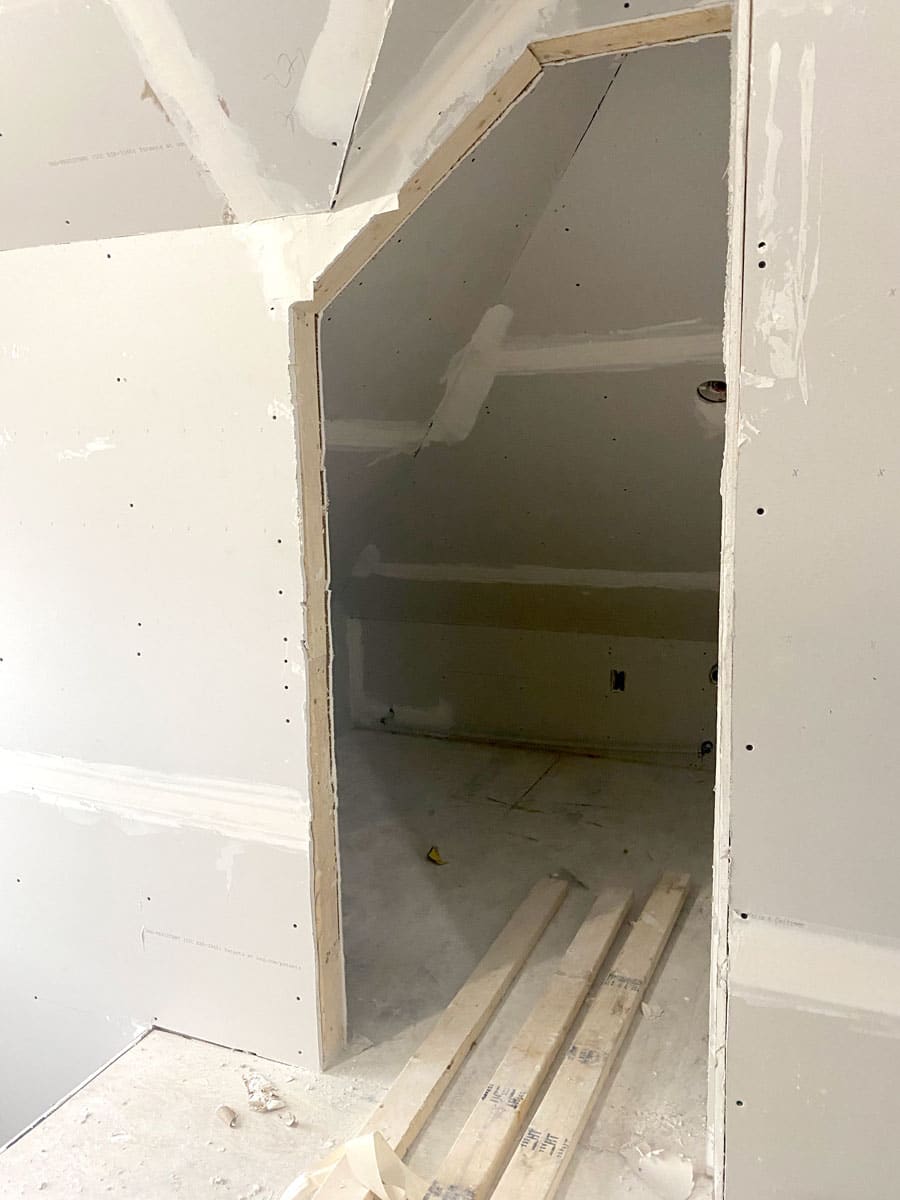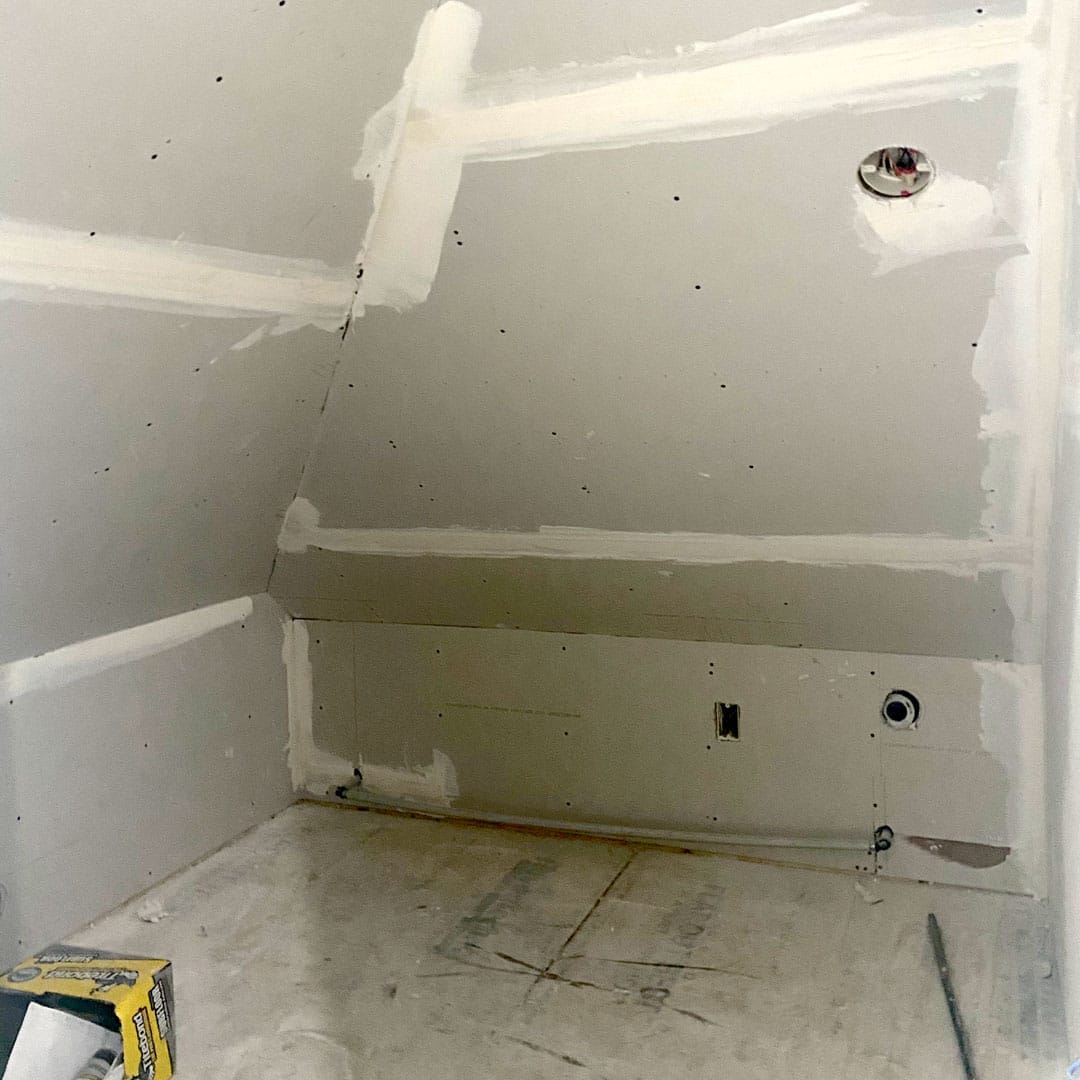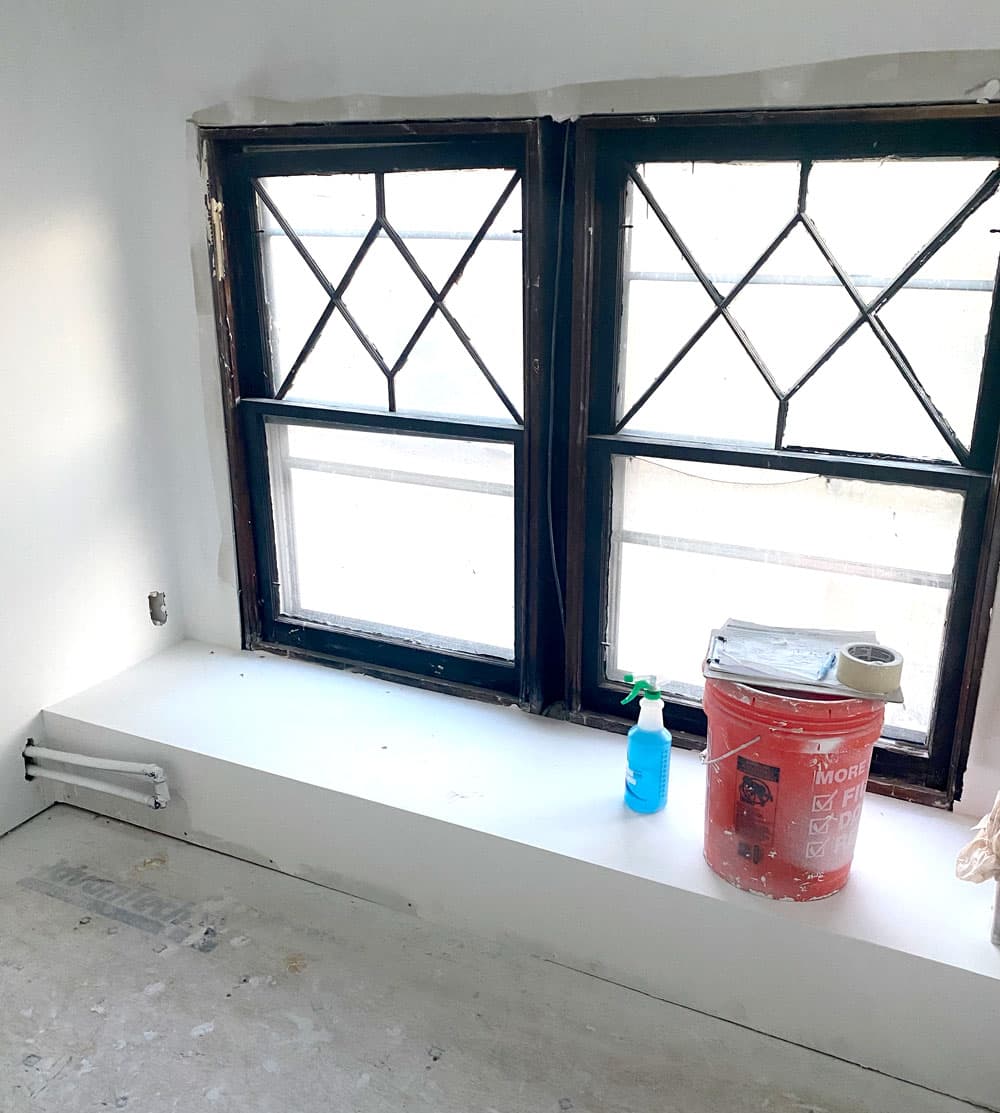 We drywalled over wood framing to create this built-in under-window seating that hides the HVAC.
Update the Attic & Keep the Home's Character
The new white walls and vaulted ceiling have transformed this space. The sanded and primed drywall is already brightening up this formerly dark unfinished Attic. The intersecting planes and dramatic angles created by the existing roofline and beams give this new space a vintage-modern feel. This project is a great example of how you can balance creating an updated space inside an older home while also retaining some original character.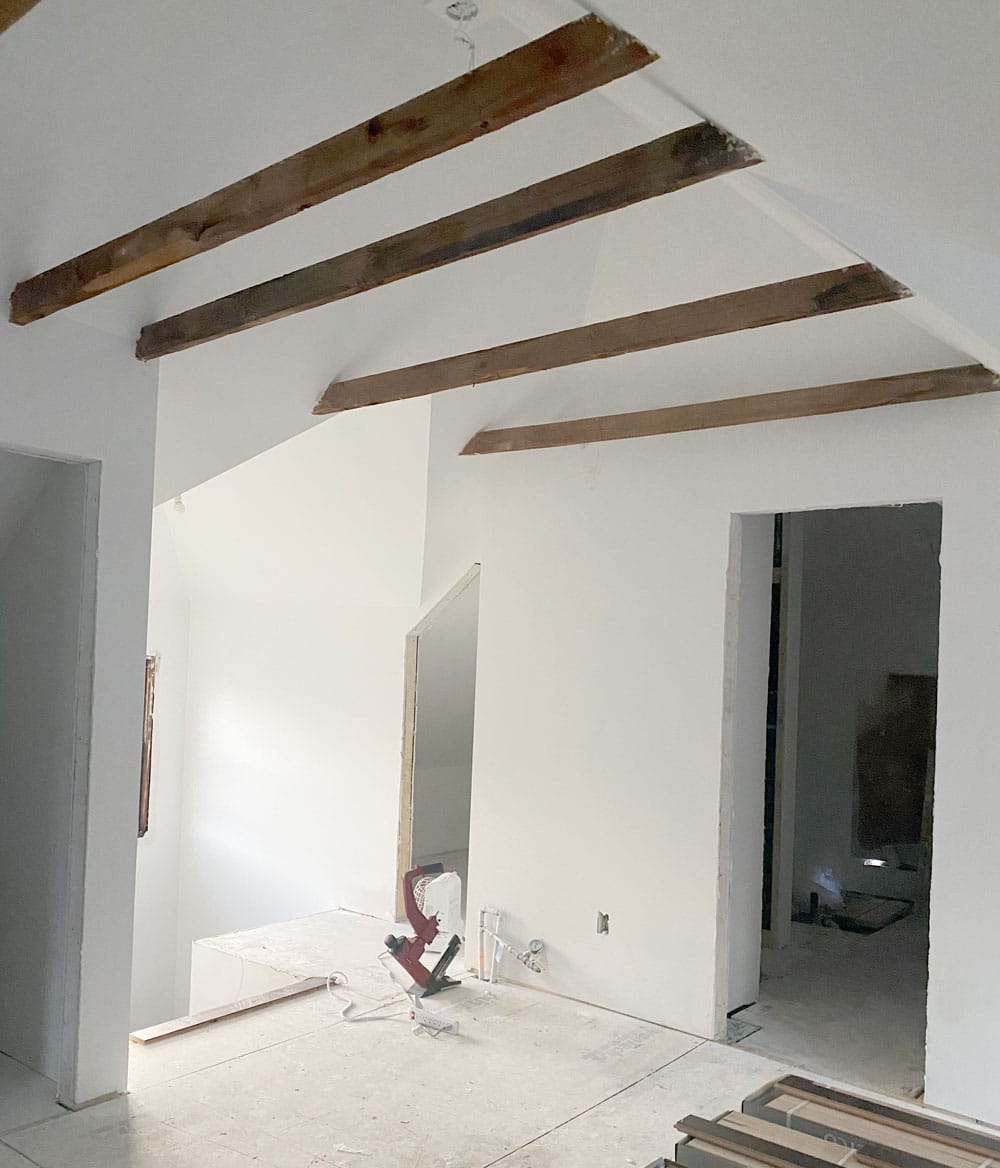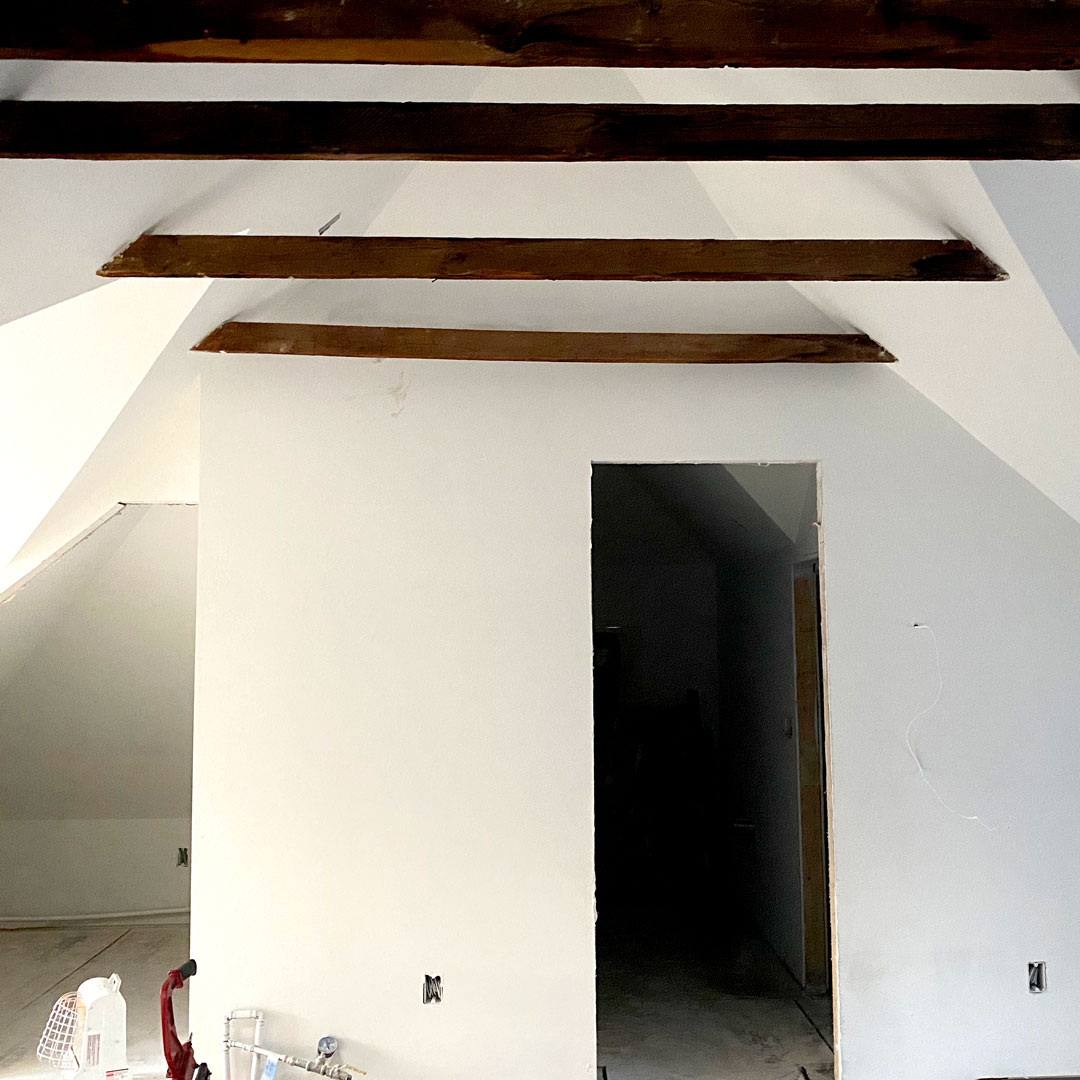 Want to learn more about
this type of project?
We're here to help! Check out our planning resources below, or reach out to us here.