Minneapolis Foursquare Attic Remodel
Minneapolis Foursquare Attic Remodel
Our clients, parents with a busy family, wanted to transform their unfinished Attic into a Master Suite with a Bath and dedicated Office space. Creating a separate space for the adults in the Attic would also give the kids their own space on the floor below.
Current Step
Millwork & Floors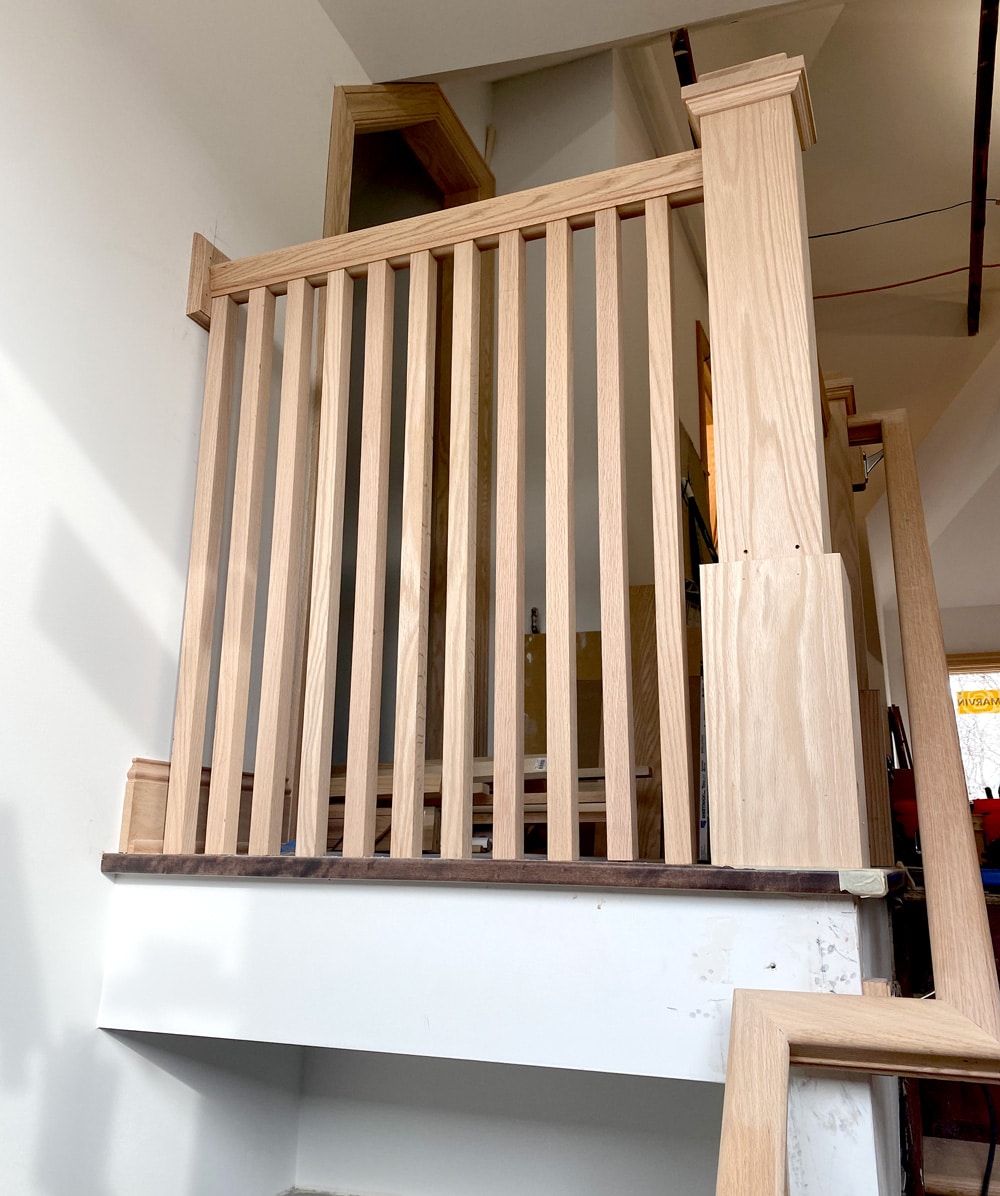 This Attic remodel is really coming together as trim goes up and the floors go in!
Trim carpentry refers to aesthetic details like baseboards, railings, window trim, door casings, crown molding, etc. The Attic's new baseboard and casing profiles were chosen to complement the home's existing millwork on lower floors and will be stained a rich dark brown. The stairs get fresh oak treads and risers, along with new newel posts, square spindle balusters, and a plowed handrail. A plowed handrail has a groove cut into the bottom. This channel allows for square-top wood balusters to connect to the handrail and disguise mounting materials.
We'll also install the new birch floors and stain them a deep espresso color to match the millwork.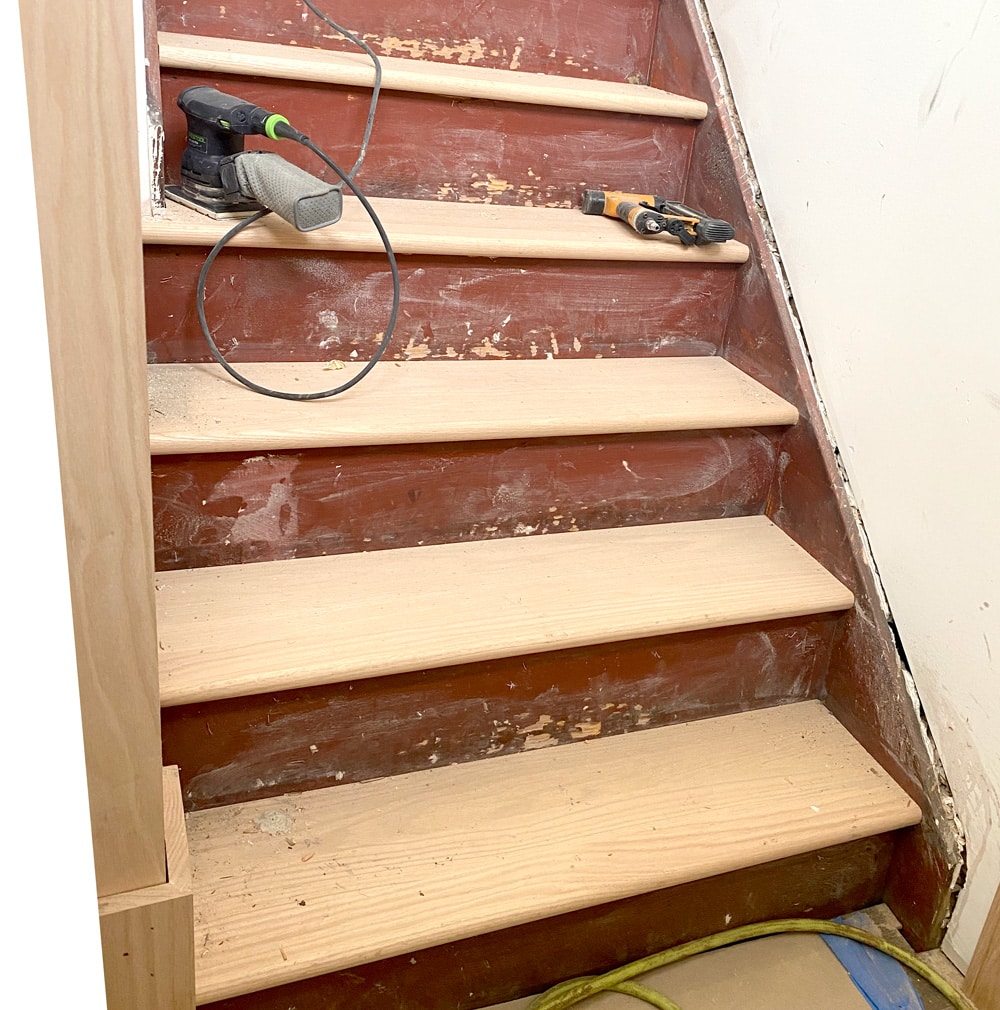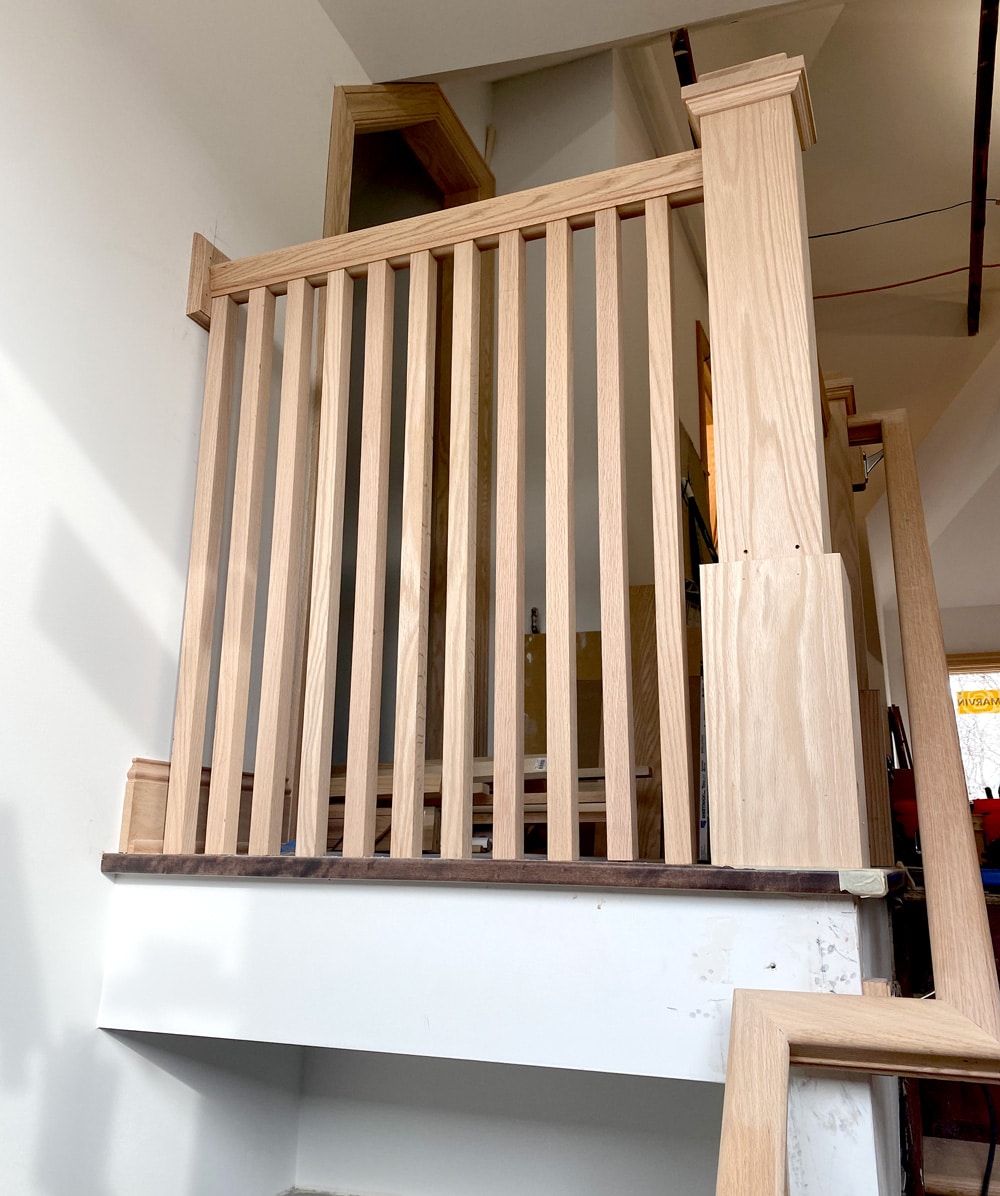 Creating a Vintage-Modern Vibe
The Attic design features a mix of modern and vintage-inspired elements. Combing traditional casing and baseboard shapes with modern finishes and fixtures will help create a vintage-modern feeling in the space. Even though all of the woodwork in the Attic is new, it will look original to the home. Mixing modern finishes with classic patterns and silhouettes allows our clients to express their personal style while nodding to the spirit of the home's original character.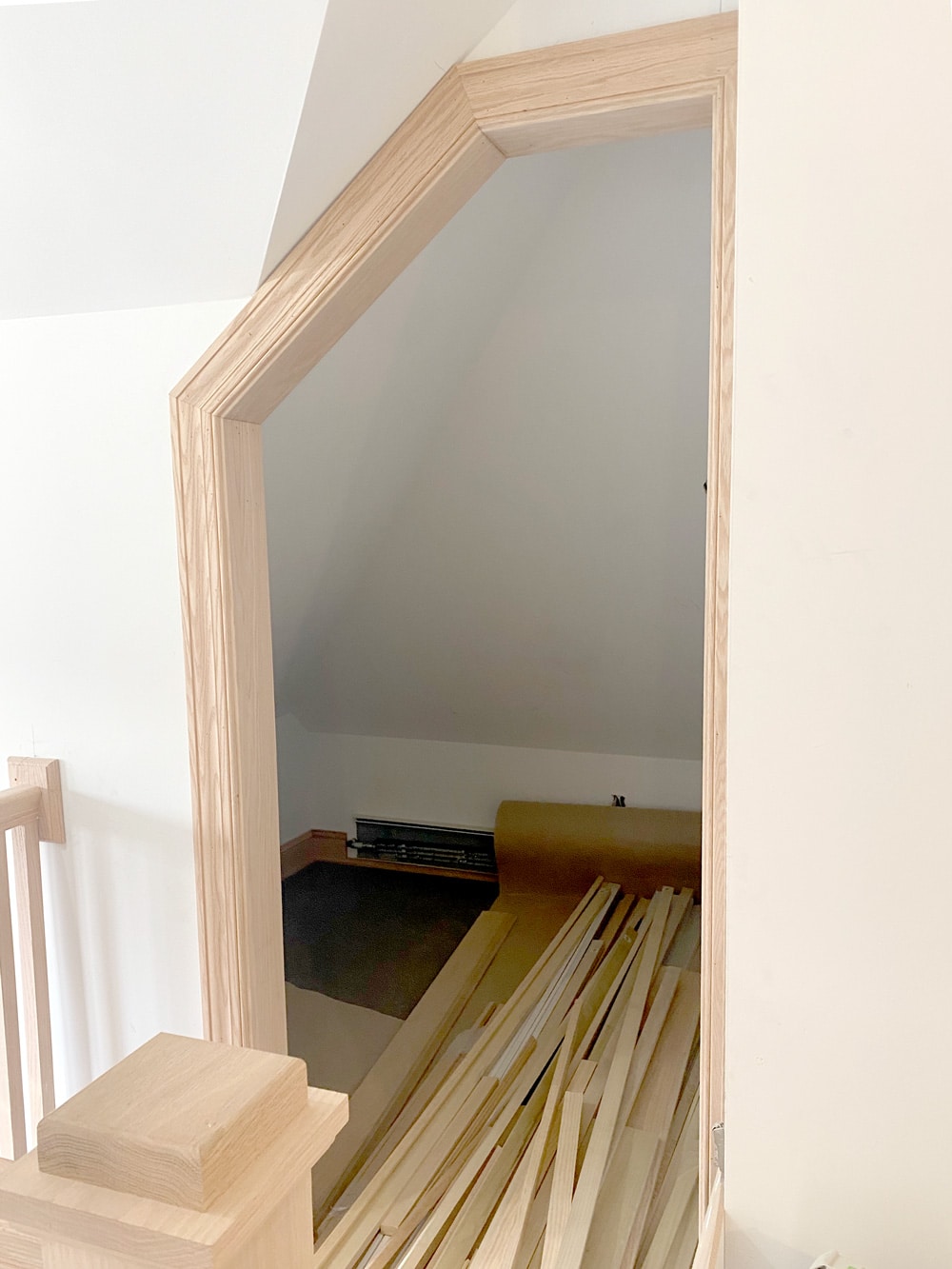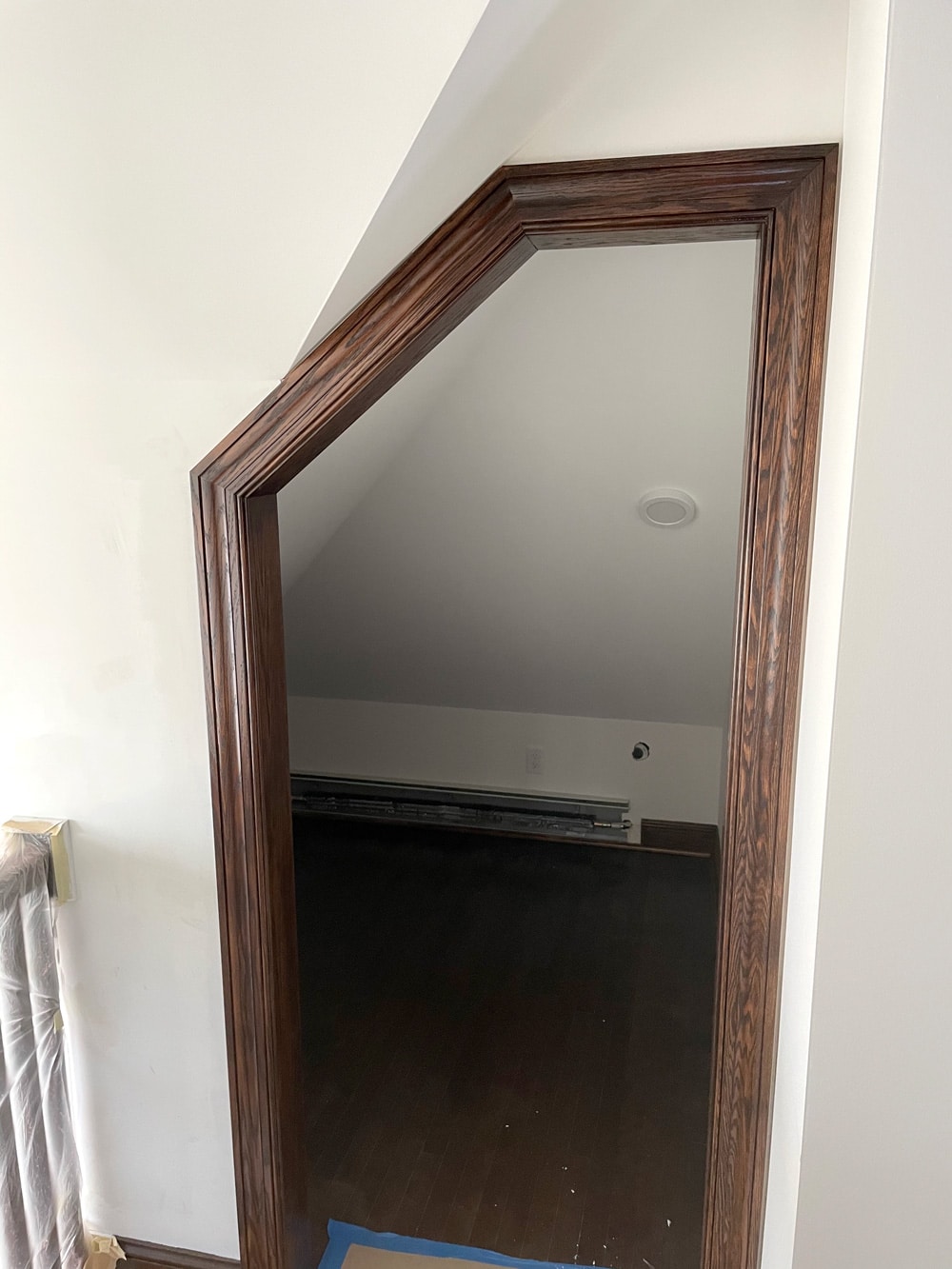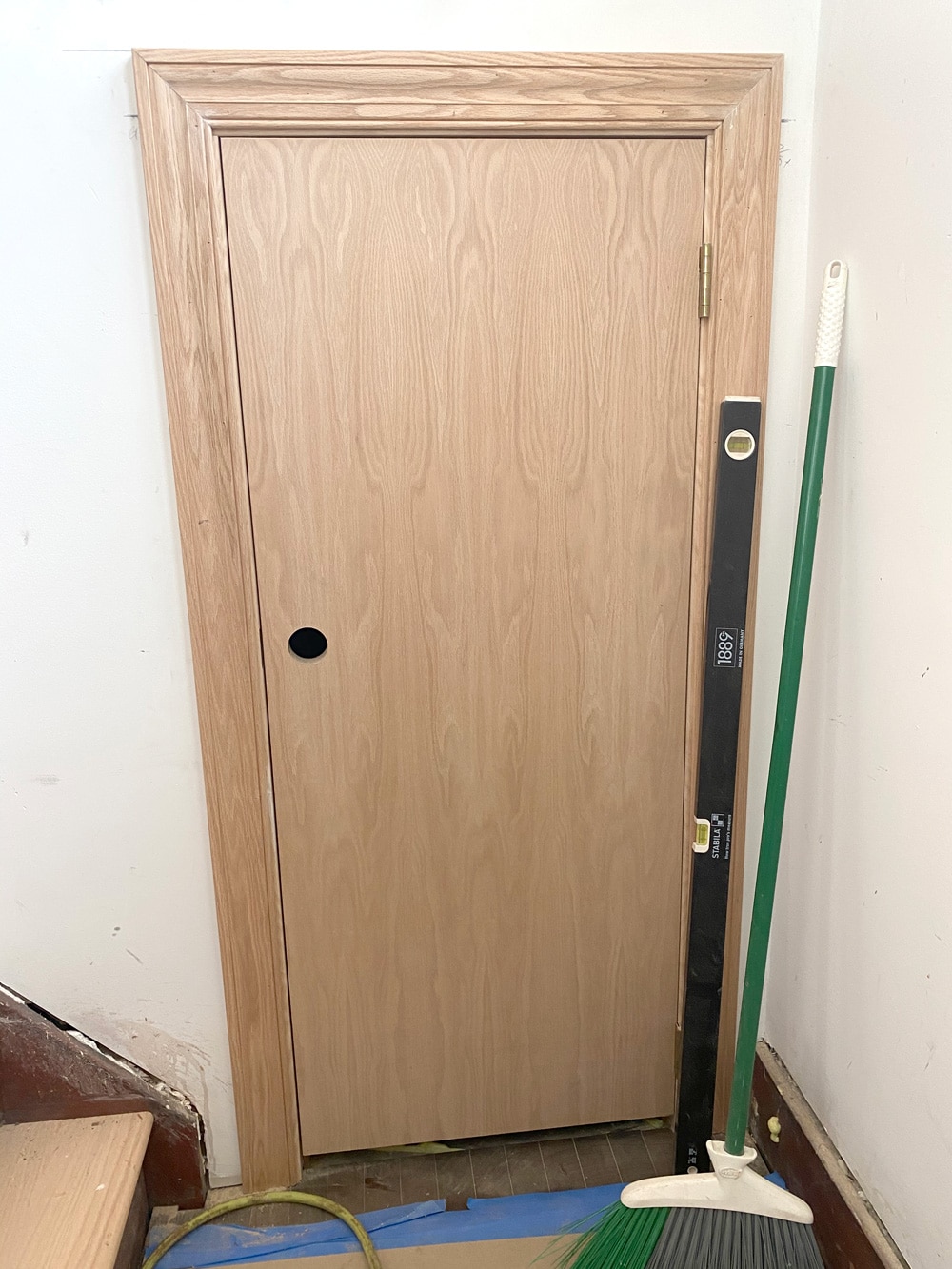 This new oak closet door on the stair landing will be stained a rich brown to match the new millwork and floors in the Attic.
Want to learn more about
this type of project?
We're here to help! Check out our planning resources below, or reach out to us here.