South Minneapolis Attic Remodel
Follow along as we remodel an attic in this Minneapolis Tudor style home.
The owner of the Minneapolis home had a partially finished attic with tons of potential, and a full attic remodel would provide a calming owners suite plus room to pursue a passion for weaving.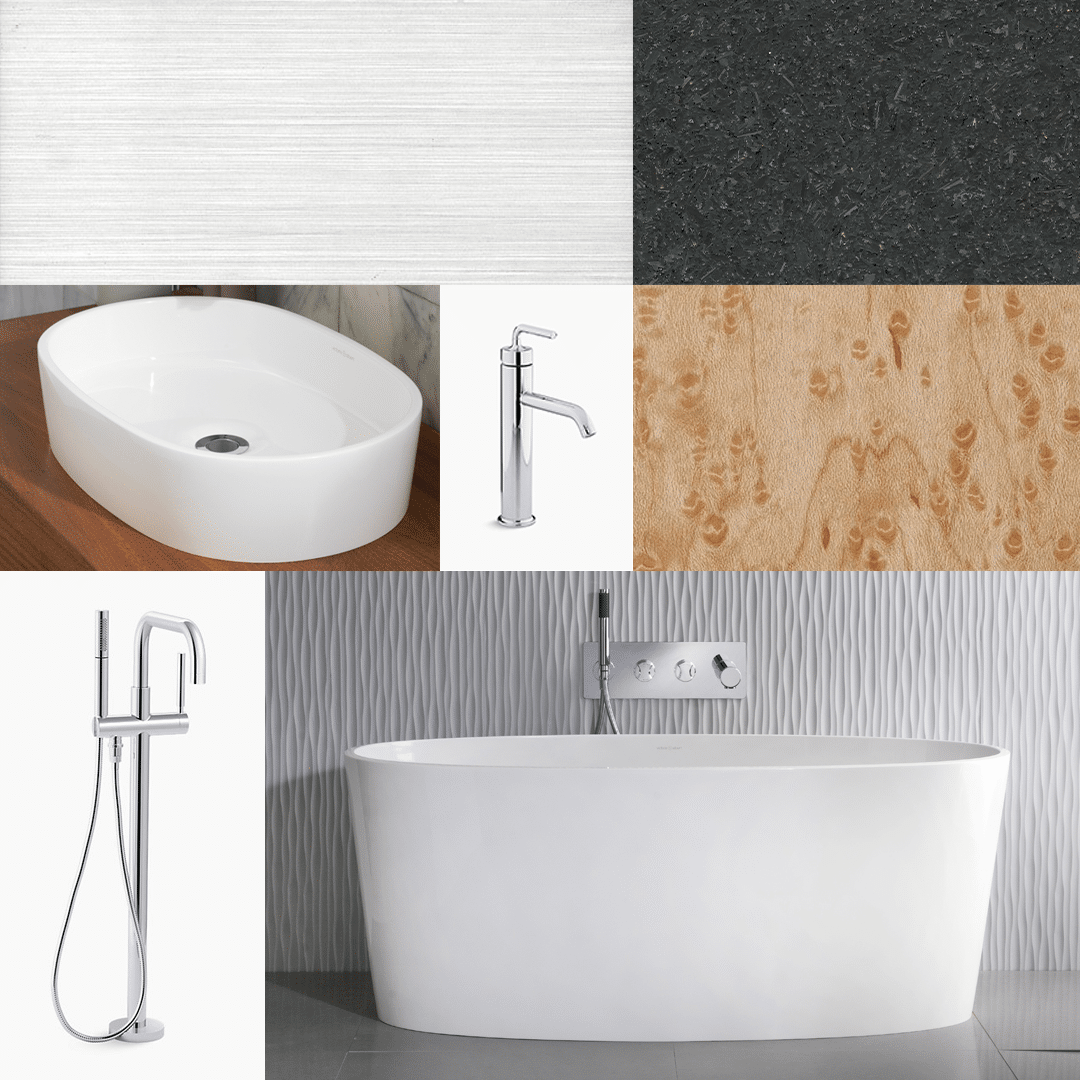 Behind The Design
The Attic design features natural and matte finishes, including exposed brick, natural stone countertops, and clear finishes on all of the woodwork. Our client specifically requested birds-eye maple for the cabinetry and stair handrail as a tribute to her late husband. Although the remodeled Attic will have a Scandinavian modern aesthetic, we'll match the new interior doors to the main floor doors to create continuity throughout the house.
The Bathroom design will feature quartz countertops, neutral tile, modern chrome fixtures, a steam shower, and a Victoria & Albert soaking tub.
Challenges & Solutions
The client's house is in the MAC (Metropolitan Airports Commission) zone. The homes in this zone receive improvements from MAC and have requirements to mitigate sound from the nearby airport. A/C had been installed in the corner of the Attic by MAC a few years ago. We want to keep high ceilings in as much of the Attic space as possible, so it'll be a challenge to run the ductwork to all the needed areas. Also, because the home is located in the MAC zone, meeting specific sound attenuation is required. The A/C ducting will be strategically routed to both bedrooms, preserving high ceilings in the hall and the second bedroom's walk-in closet.
We looked at adding a shed dormer to the back of the house, which would have allowed for another bathroom and laundry upstairs. The structural challenges proved to be extensive (and expensive), so the design was revised to stay within the existing roof lines. Keeping the existing roofline allows for two nice sized bedrooms, both with walk-in closets and lots of natural light, a luxurious bathroom, a spacious hallway with room for a little library area, and a big storage area.
The Attic Master Bedroom paint colors are Hushed Auburn and Dorian Gray by Sherwin Williams. The Bath will be painted Knitting Needles also by Sherwin Williams.
Want to learn more about
this type of project?
We're here to help! Check out our planning resources below, or reach out to us here.