South Minneapolis Attic Remodel
Follow along as we remodel an attic in this Minneapolis Tudor style home.
The owner of the Minneapolis home had a partially finished attic with tons of potential, and a full attic remodel would provide a calming owners suite plus room to pursue a passion for weaving.
Current Step
Finished Remodel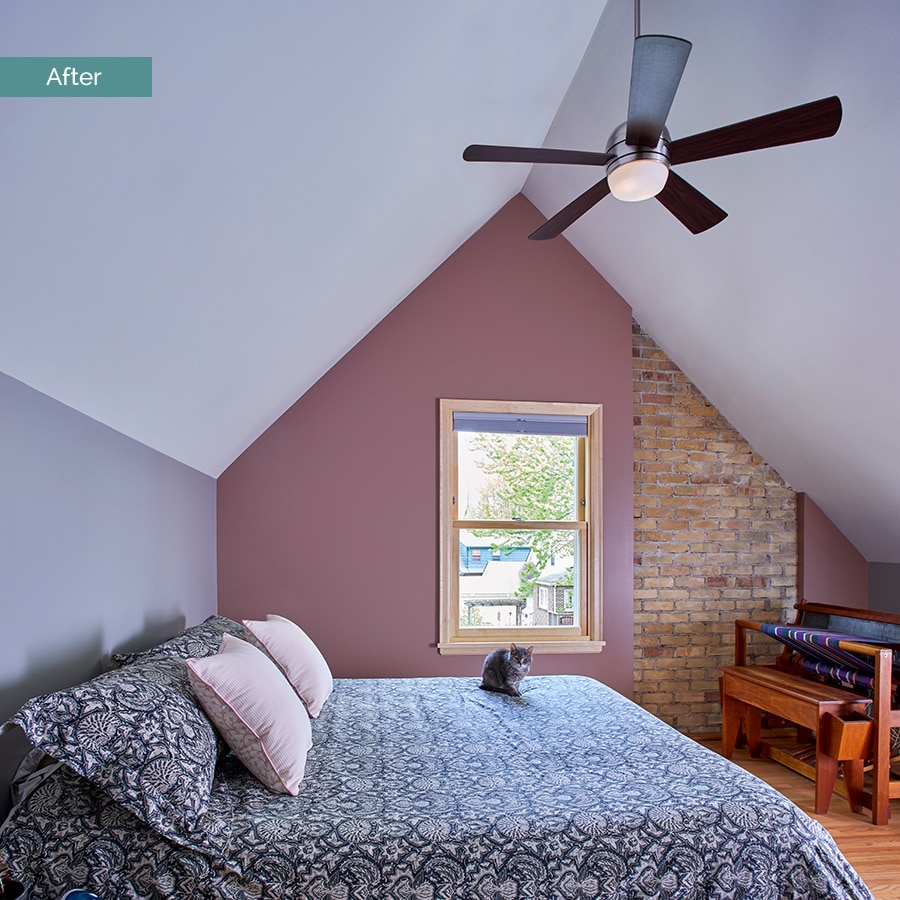 It's time to reveal the finished Attic! Take a look at the before and after photos.
We transformed our client's dated, underused Attic into a Scandinavian Modern design inspired sanctuary with living and workspace.
This remodeled Attic includes two large bedrooms with walk-in closets, a dedicated storage room, and a luxurious modern bathroom featuring a birds-eye maple vanity, soaking tub, and steam shower. Our client, an avid weaver, owns multiple looms, so she will use one of the bedrooms in the Attic as a workroom for weaving.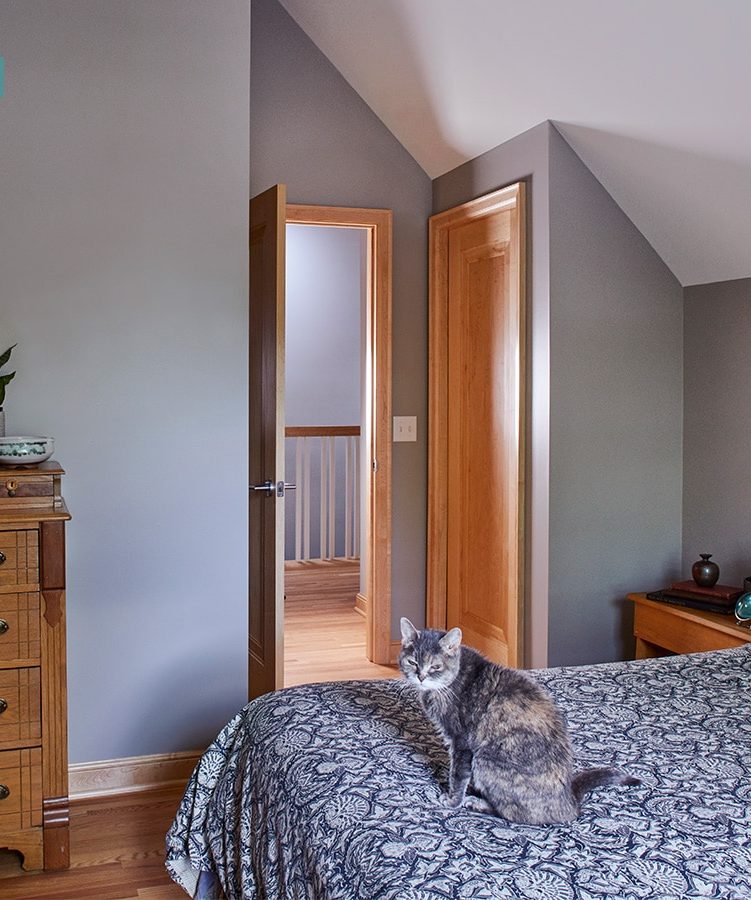 "I love my new space. It feels so much bigger, even though the finished square footage didn't increase much. The folks at White Crane were a pleasure to work with through the entire project; with excellent communication, follow-up, and attention to detail. I'd work with them again!"
Donna, The Homeowner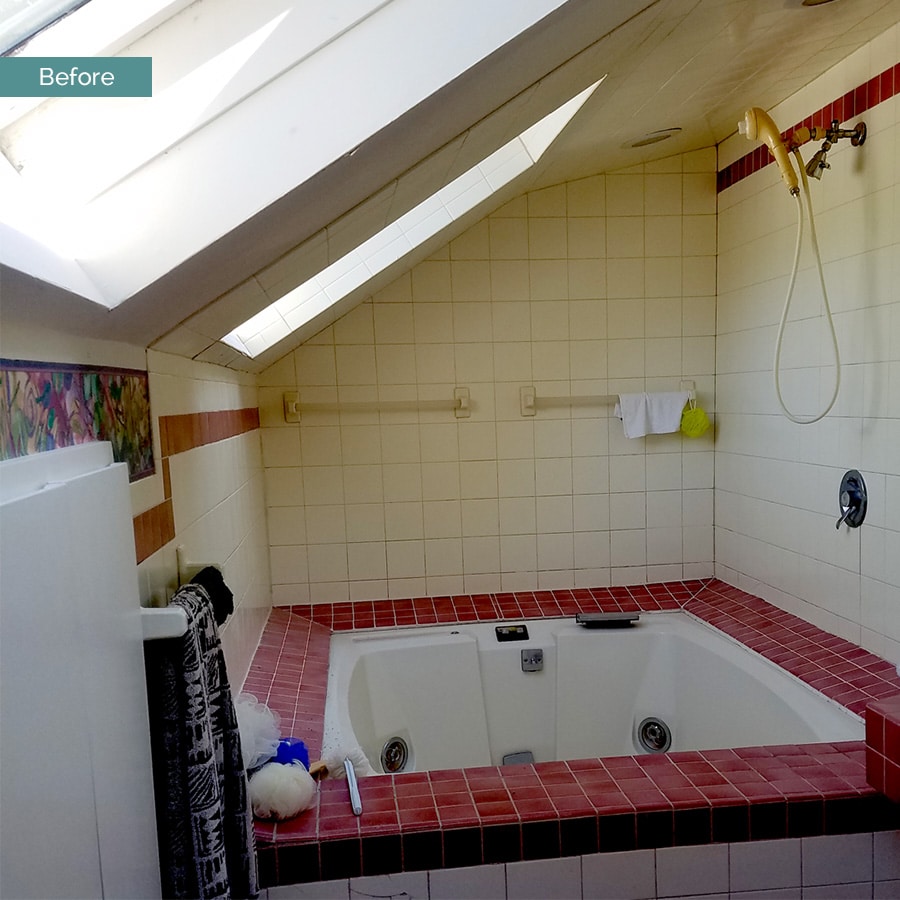 Before | The Bathroom had a huge jetted tub/shower combo. Taking a shower required walking up a couple steps and then unsafely stepping down a few feet off the ledge into the tub.
Want to learn more about
this type of project?
We're here to help! Check out our planning resources below, or reach out to us here.