South Minneapolis Attic Remodel
Follow along as we remodel an attic in this Minneapolis Tudor style home.
The owner of the Minneapolis home had a partially finished attic with tons of potential, and a full attic remodel would provide a calming owners suite plus room to pursue a passion for weaving.
Current Step
Millwork & Floors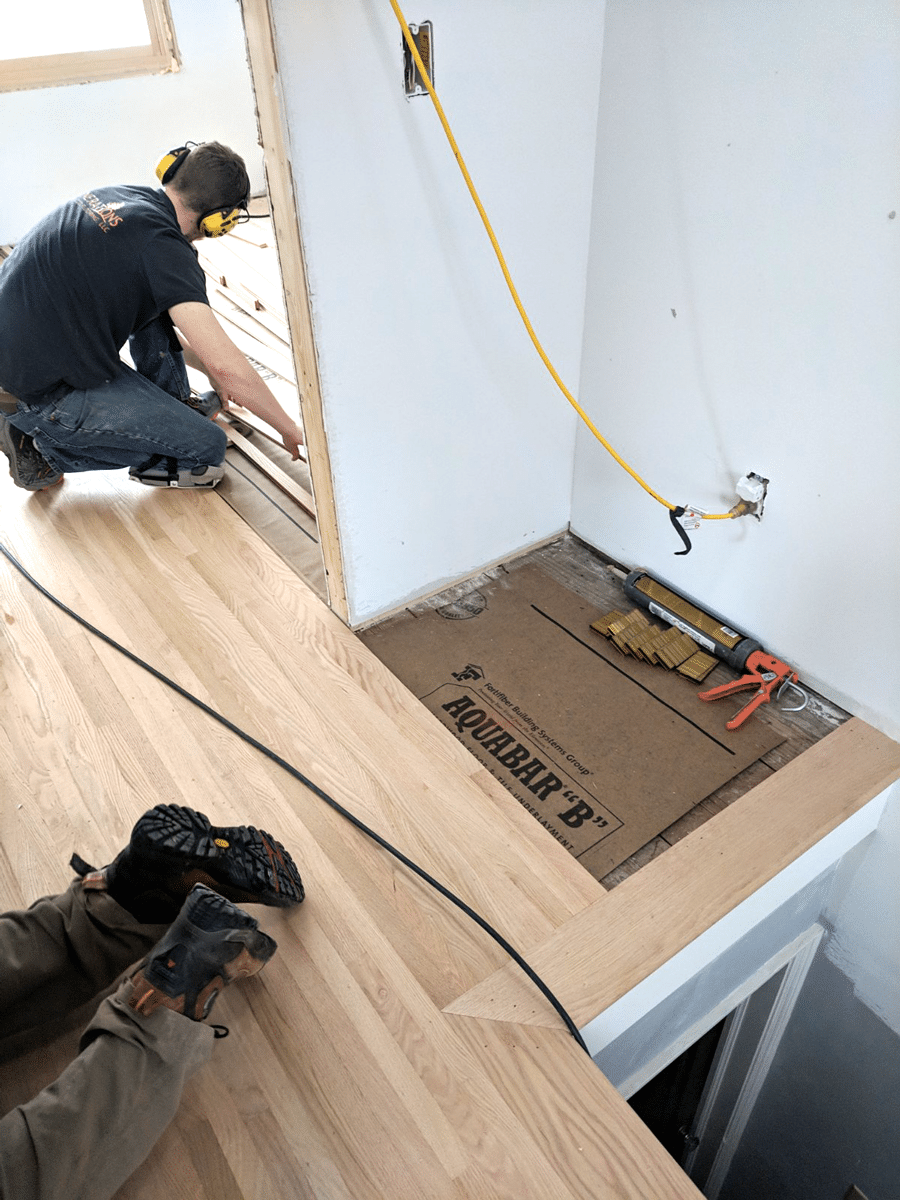 Hardwood floors are going in!
It's time to tackle the hardwood floors and finish carpentry in the Attic! Finish carpentry refers to final (mostly aesthetic) details like baseboards, railings, window trim, door casings, crown molding, etc. In this Attic remodel, all of the finish carpentry millwork items will be fabricated from maple.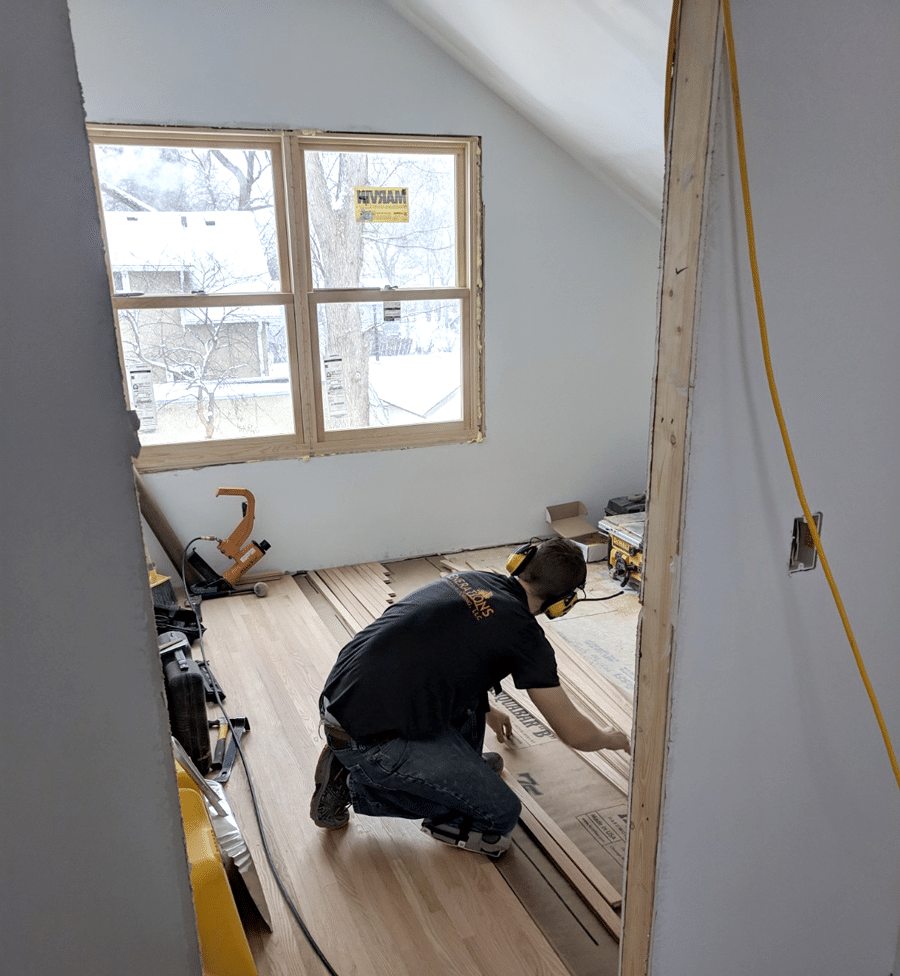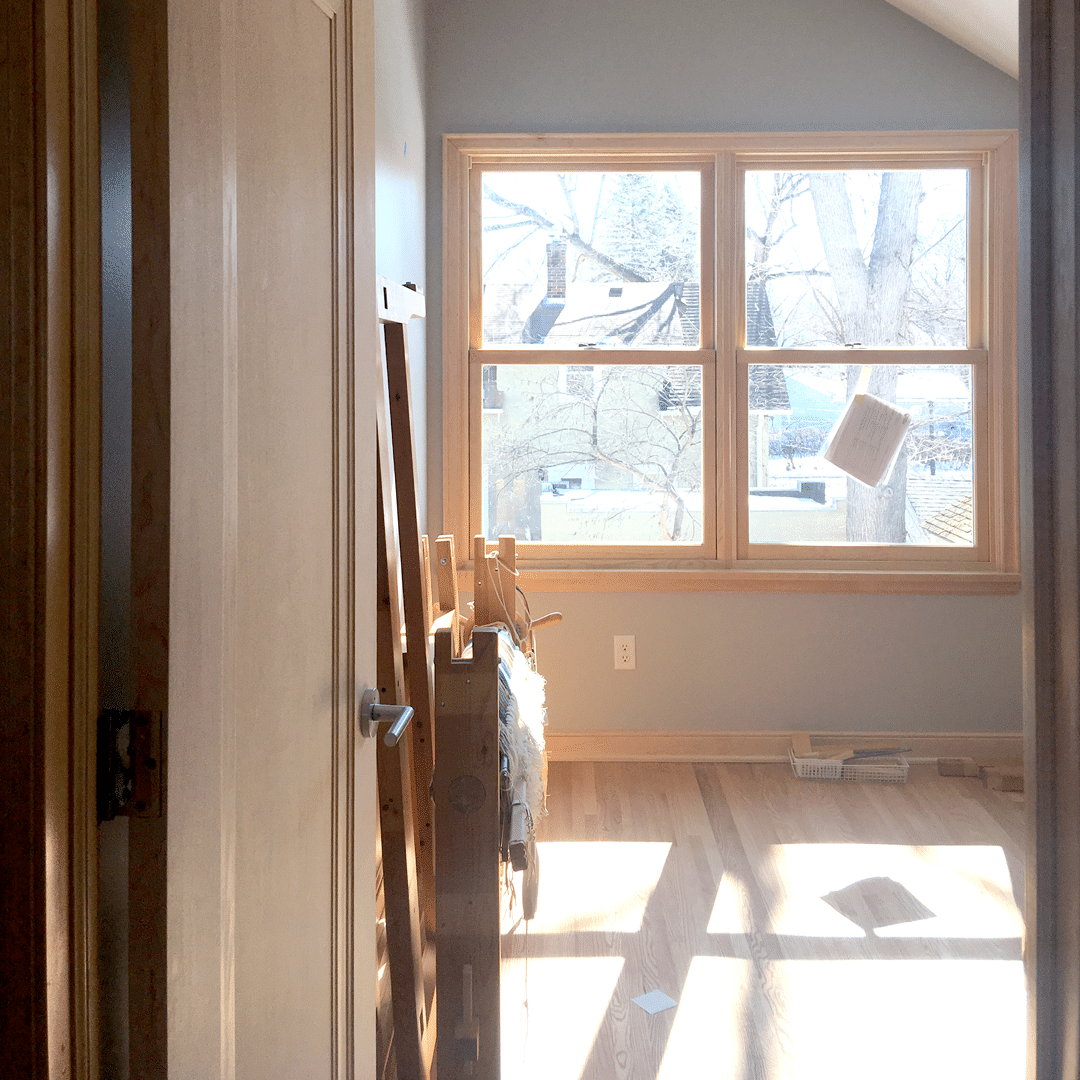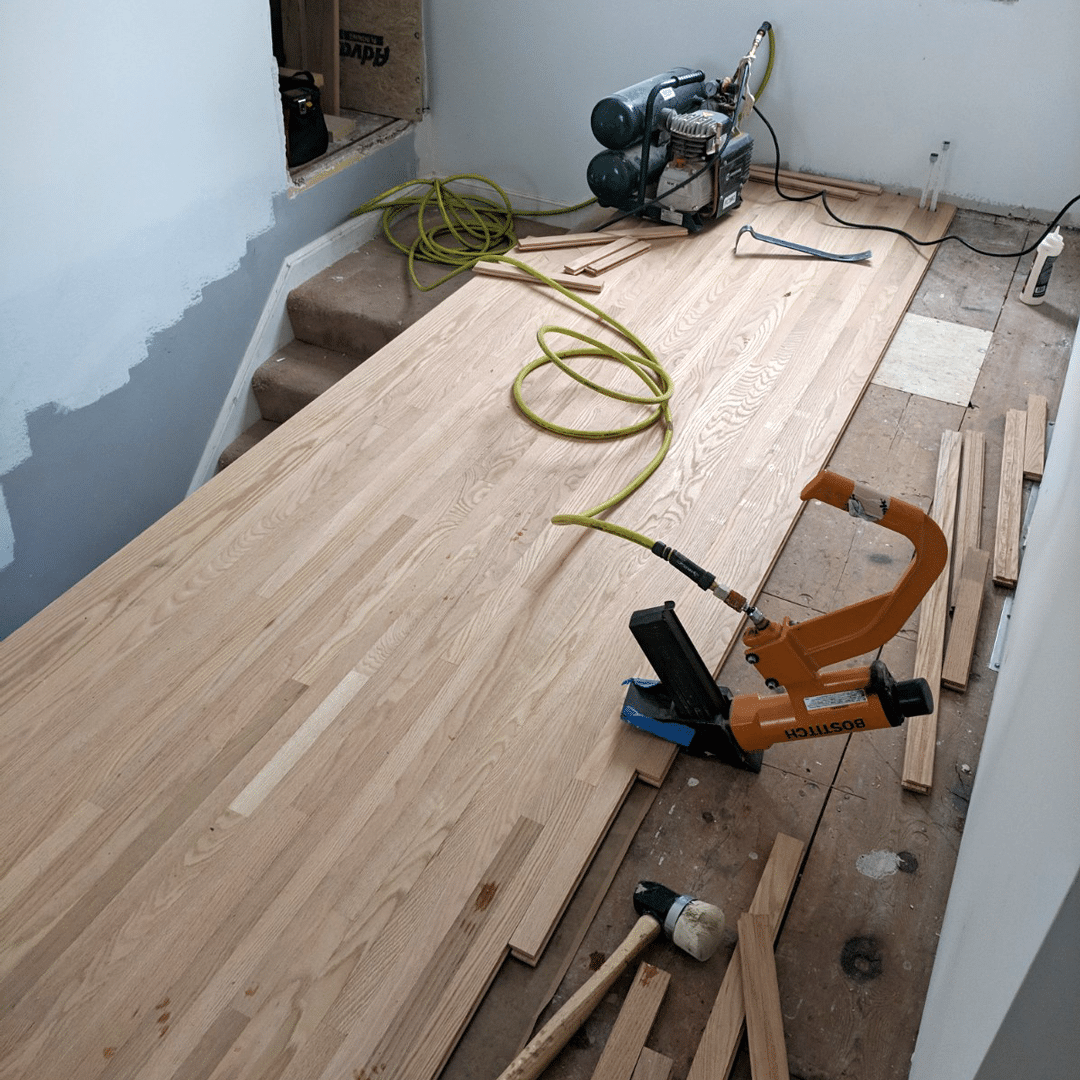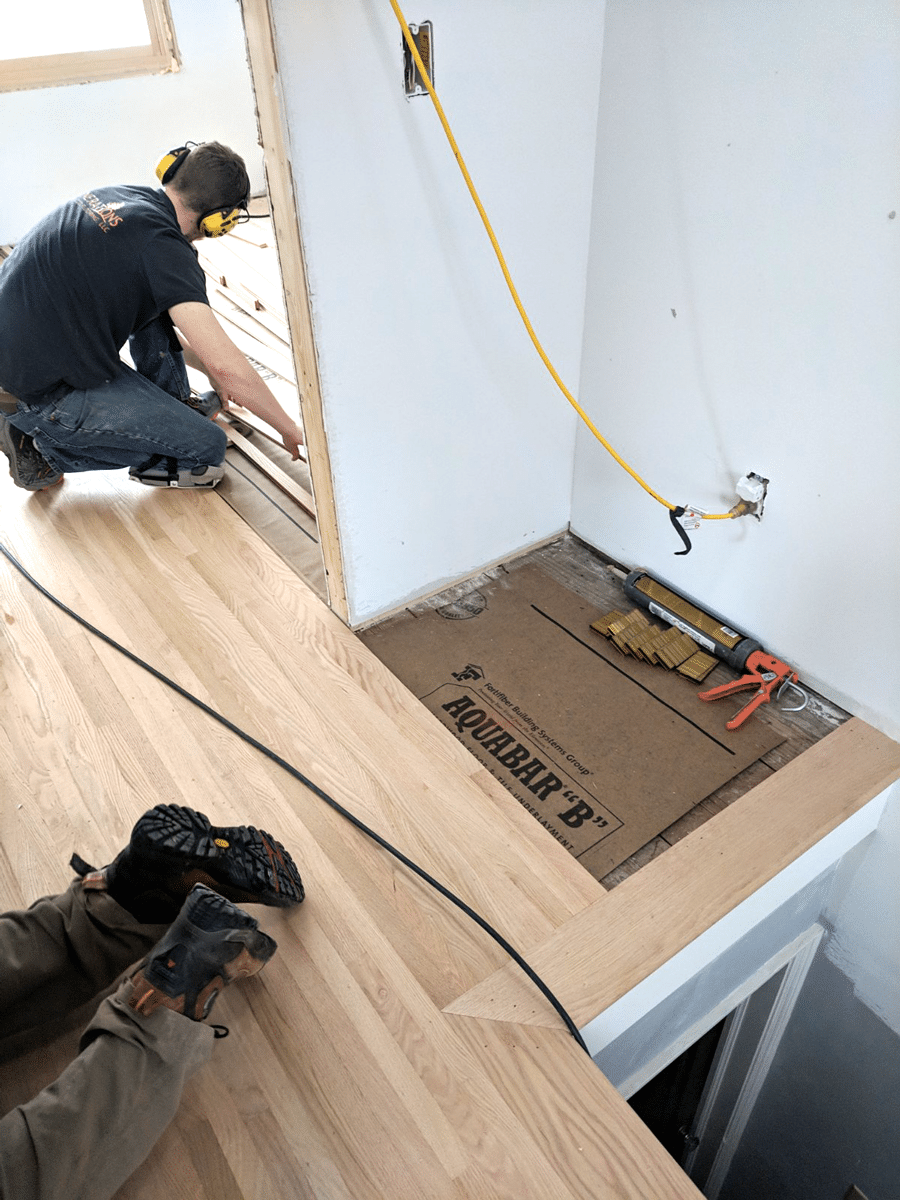 A Handrail with a Story
The stairway railing, with white balusters and birds-eye maple handrails and newel posts (chosen by the homeowner as a tribute to her late husband), will give the space a Scandinavian modern aesthetic.
We selected solid red oak hardwood for the Attic floors to match the home's main level. We also matched the Attic's new interior doors to existing doors on the home's main floor to create continuity.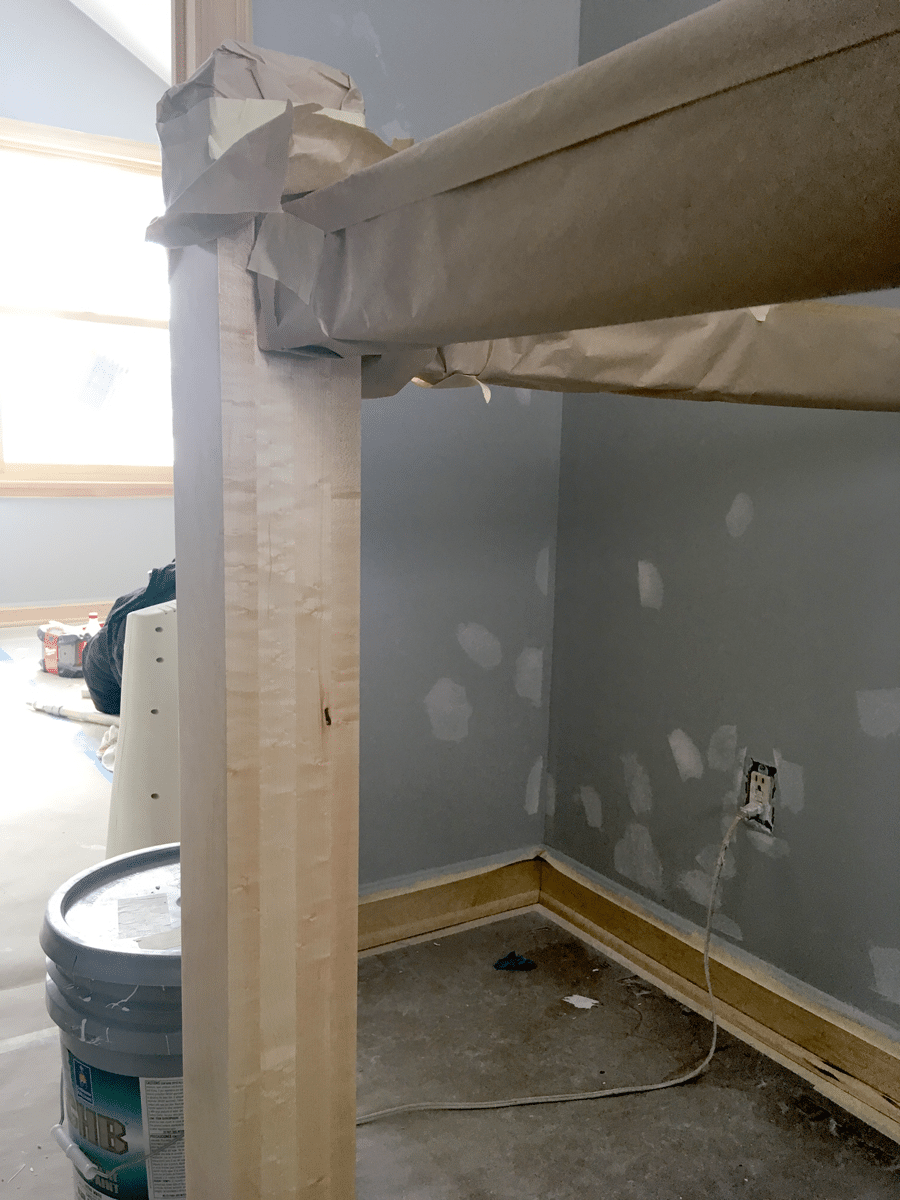 The newel post and handrails, made of birds-eye maple, are complete. Next, we'll install balusters (vertical posts between the floor and handrail) to finish the railing.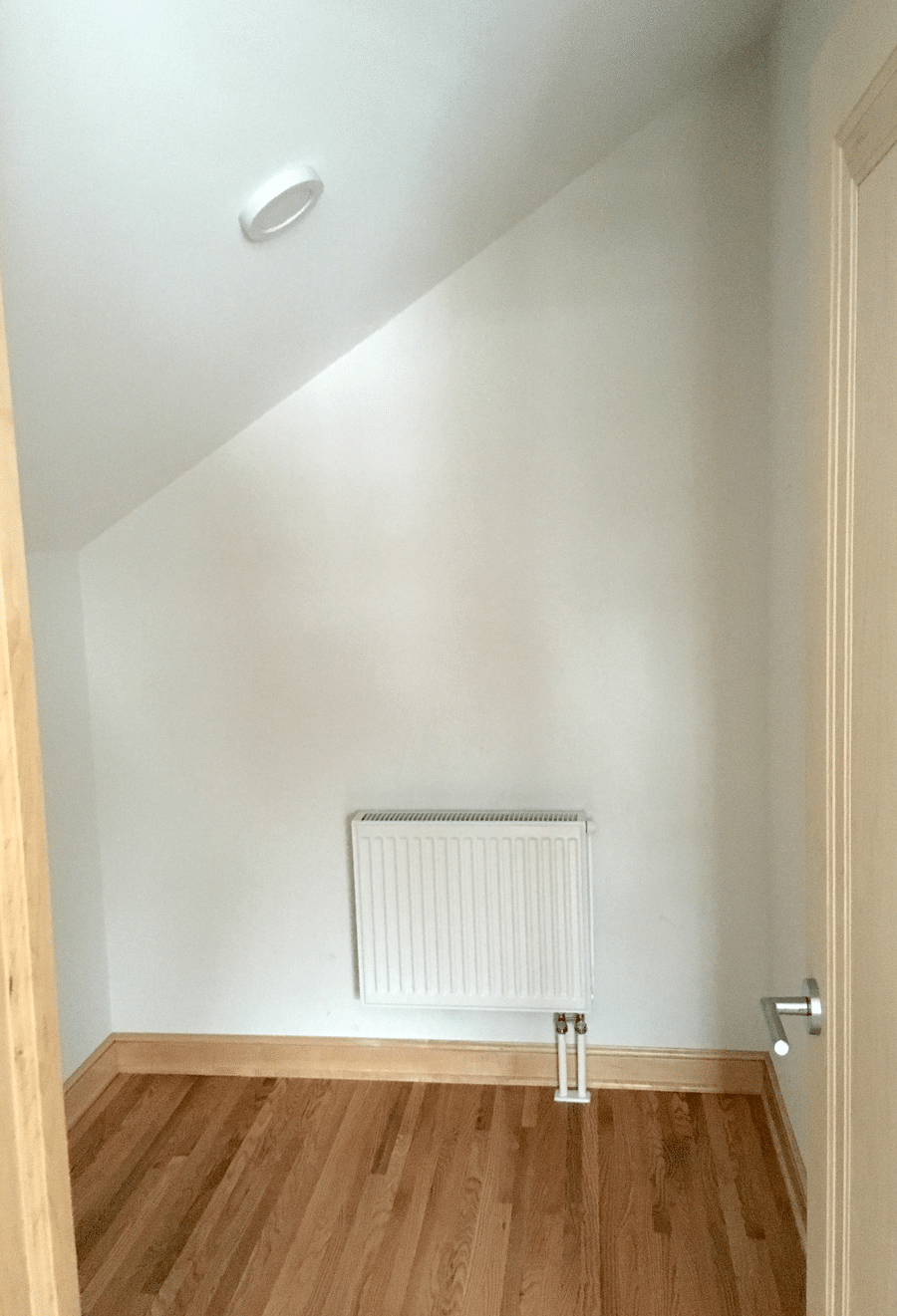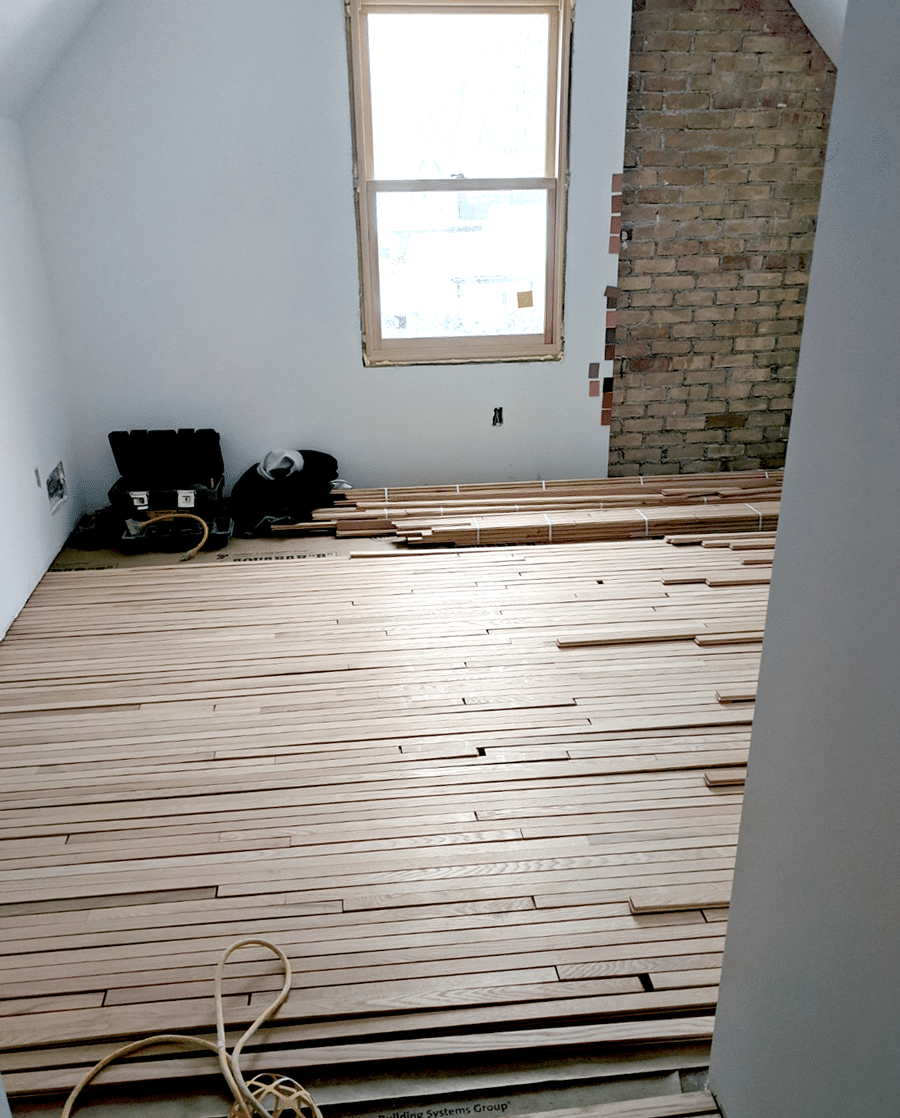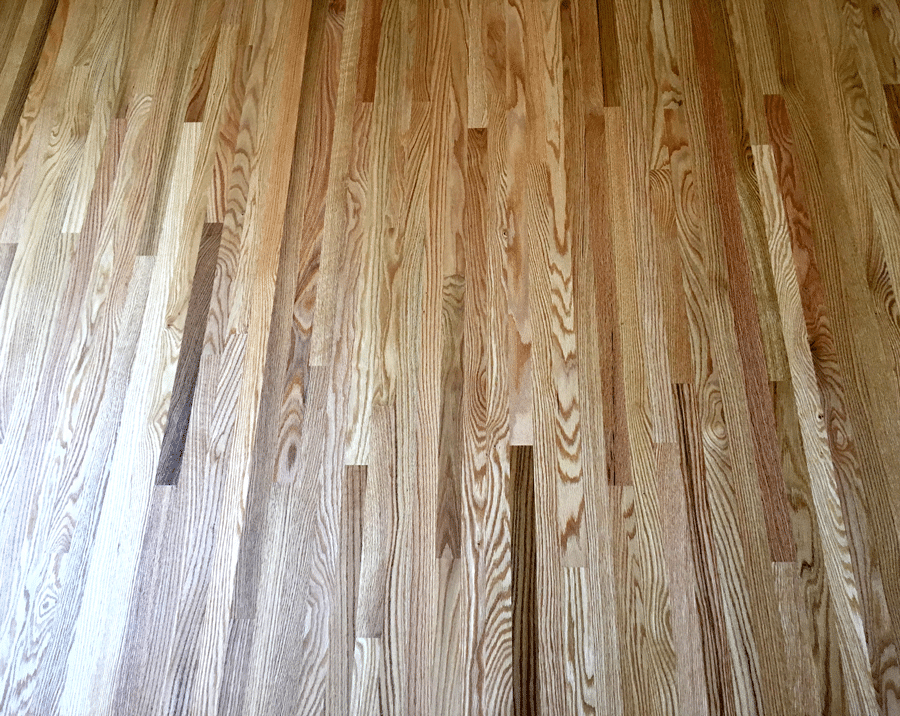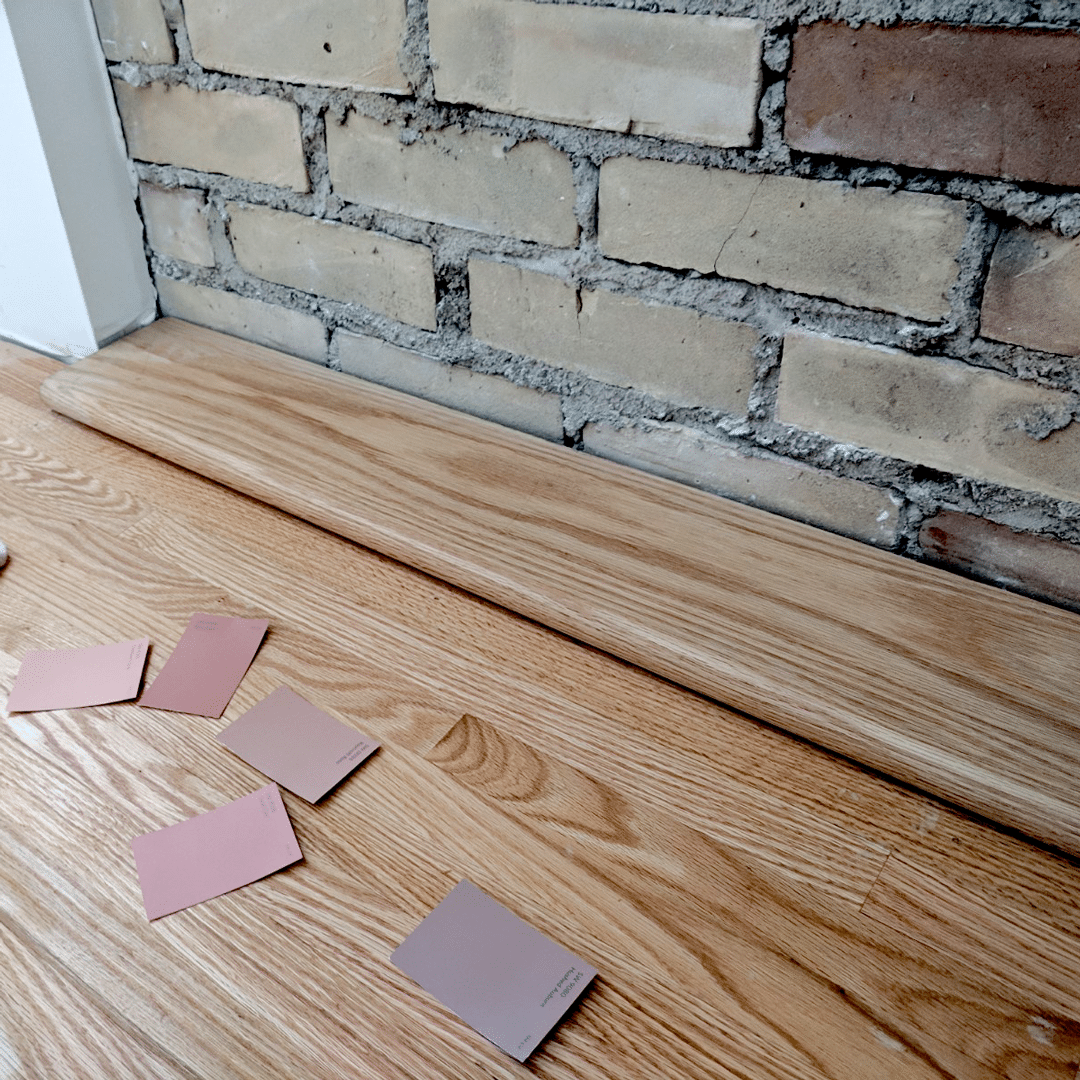 A wood transition finishes the floor near the chimney in the Attic Bedroom. The paint chips are potential wall colors inspired by the chimney brick.
Want to learn more about
this type of project?
We're here to help! Check out our planning resources below, or reach out to us here.